Adventure Games Media
Dedicated to Adventure Games
Adventure Gamers started as a humble fan site in 1998 but grew into one of the premier online magazines of its kind and the largest English-language website devoted to the adventure genre. We specialize in covering computer and video games that focus on puzzle solving within a narrative framework, from the oldest text and graphic adventures (such as Zork, King's Quest, and Monkey Island) up through today's upcoming releases (such as Syberia: The World Before, Happy Game, STASIS: BONE TOTEM, and Vertigo).
Popular Adventure Games
Hype-o-Meter™
1
Syberia: The World Before
A new game from Benoît Sokal and Microïds continuing the story of Kate Walker.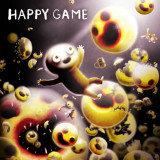 2
Happy Game
A psychedelic horror adventure that represents a radical departure from Amanita's usual charming, family-friendly style.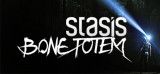 3
STASIS: BONE TOTEM
An all-new story from The Brotherhood in the same universe as STASIS and CAYNE.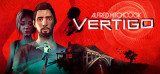 4
Vertigo
An original story loosely based on the Alfred Hitchcock masterpiece.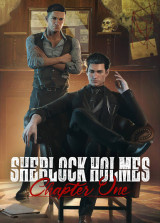 5
Sherlock Holmes: Chapter One
A prequel in Frogwares' long-running series starring a young Sherlock Holmes solving his mother's murder.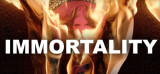 6
IMMORTALITY
The new game from Sam Barlow, creator of Her Story.
7
Oxenfree II: Lost Signals
An all-new story about mysterious radio signals set five years after the original.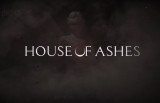 8
The Dark Pictures Anthology: House of Ashes
Third standalone installment in Supermassive's horror series.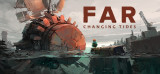 9
FAR: Changing Tides
Sequel to the 2018 postapocalyptic side-scrolling vehicle adventure FAR: Lone Sails.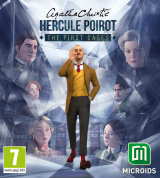 10
Agatha Christie – Hercule Poirot: The First Cases
An original new whodunit starring the famed Belgian detective early in his career.
Based on reader feedback and the staff's assessment of preview material and press demos. Hover titles for details.
What are (point and click) adventure games?
Adventure games are all about stories, exploring worlds and solving puzzles. Adventure games focus on puzzle solving within a narrative framework, generally with few or no action elements. Other popular names for this genre are "graphic adventure" or "point and click adventure", but these represent only part of a much broader, diverse range of games.
Adventure Gamers is the #1 source for comprehensive coverage of the Adventure Game genre, our
Adventure Games database
has details of over 5000 Adventure Games! Use the
Discover
feature, to search through our database to uncover hidden gems that match exactly your preferences, or directly
search the database
based on specified keywords.
We provide the
latest Adventure Game reviews
, an overview of
the very best Adventure Games
to date, more then 10 years coverage of our yearly re-occuring
Adventure Game Awards (Aggie Awards)
, as well as covering
new Adventure Games
as they are announced. Looking for the very best all-time adventure games? Be sure to checkout our
Top 100 All-Time Adventure Games
list!
Want to know more about Adventure Games? Read our
What are Adventure Games
article, to get a more elaborate description on Adventure Games. Stay up to date on the latest by subscribing to our
weekly newsletter
, following us on
Twitter
or on
Facebook
.
Adventure Gamers Community
Community reviews  
(randomly selected)

Rating by UruBoo (Mar 6, 2014)

Rating by Lucien21 (May 19, 2012)
Discussions on the forums
Adventure Games Database
Browse the largest Point and Click Adventure Games database, on Adventure Gamers. Filled with all Adventure Games of popular
companies
like , , , , , , and many other companies.


You'll find the Best Adventure Games, as well as exciting
new Adventure Games
like , , , , , , , , , , and many more.


If you're looking for
popular adventure games
right now, be sure to check out , , , , , , , , which are trending this week.


We'll always report on the latest Adventure Game details, provide you with in depth reviews, previews and interview. Click on any adventure game to see related screenshots, trailers or to consult our walkthroughs.