Your trusted adventure game resource
continue reading below
Adventure Games Media
Popular Adventure Games
Hype-o-Meter™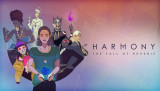 1
Harmony: The Fall of Reverie
Based on reader feedback and the staff's assessment of preview material and press demos. Hover titles for details.
Adventure Gamers Community
Community reviews  
(randomly selected)

Rating by Houie (Jan 6, 2014)
Discussions on the forums
Dedicated to Adventure Games
What are popular adventure game companies?
There are a number of different adventure game companies that are popular among gamers. Some of the more well-known companies include Telltale Games, Double Fine Productions, Daedalic Entertainment, Don't Nod and Terribly Toybox. Each of these companies has produced some of the most well-known adventure games in history. It can be hard to know where to start when it comes to finding the right adventure game for you, but these companies are a great place to start.
If you're looking for a truly unique adventure game experience, these are the companies to look for. They have produced some of the most entertaining and well-written games on the market.
What are promising new adventure games?
There are a lot of promising new adventure games being developed these days, and it's hard to know which ones to trust. Thankfully, we've compiled a list of some of the most promising new adventure games on the market, so you can make an informed decision.
Based on our hype-o-meter, we recommend you keep an eye on Harmony: The Fall of Reverie, The Expanse: A Telltale Series, Firmament, STASIS: BONE TOTEM, Simon the Sorcerer: Origins, Star Trek: Resurgence, Old Skies, Laura Bow and the Mechanical Codex, Bramble: The Mountain King, Figment 2: Creed Valley, we cover them all!
Keep up to date on the latest developments on these upcoming adventure games by checking back daily.
What are popular adventure games right now?
There is no one-size-fits-all answer to this question, as the Adventure Game genre can be incredibly diverse. However, some popular adventure games getting a lot of attention this week on our website include The Crimson Maid, Lair of Anubis, Conquistadorio, This Bed We Made, Sally Face: Episode Three – The Bologna Incident, Markus Ritter: Ghosts of the Past, Three Minutes To Eight, Rosewater, Faded Stories: Full Moon.
What are (point and click) adventure games?
Point and click adventure games are characterized by the player solving puzzles and interacting with characters in order to progress through the story. These games often have a strong focus on narrative, and can be some of the most immersive and engaging stories ever told in gaming.
What is the Adventure Games Database
It's our searchable database of adventure games, both old and new. You can browse by game title, developer, or even genre. There are also helpful tools, like a search bar and filters, to make finding the right adventure game easy. If you're looking to discovered new titles, or just brush up on your old favourites, the Adventure Games Database is the place to be.
With a database of over 5,000 Adventure Games, you can either search through the database or use our unique Discover feature to find hidden gems you might like.
Use the search box below to consult our extensive database, you'll be able to locate reviews, adventure game companies, game information, full walkthroughs and more on the video games you're looking for.