Best rated Adventure Games
Below you'll find an overview of Adventure Games that have received a very high rating based on our reviews, the list is sorted based on highest rated Adventure Game first combined with recency of the review we've done. Be sure to also check-out our Top 100 Adventure Games of all time, as well as the winners of the Adventure Game Awards (Aggies) that we hold on a yearly cadence.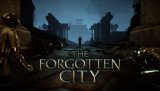 Uniformly excellent writing, acting, and audio-visual presentation of an ancient Roman city and its imminently doomed citizens make The Forgotten City a mystery well worth solving—and the clever time-looping mechanics make your investigation a lot of fun.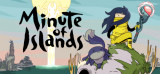 Minute of Islands is a beautiful, unflinching game about the power to save what you hold dear and the responsibility that comes with it. Its breathtaking visual style, moving story and intensely affecting presentation add up to a one-of-a-kind puzzle-platforming experience.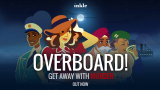 Fast paced, fabulous looking and full of opportunities to wreak havoc, Overboard!'s endlessly entertaining choice-driven story of murder and deceit aboard a 1930s ship will have you falling hook, line and sinker.