Best rated Adventure Games
page 2
Below you'll find an overview of Adventure Games that have received a very high rating based on our reviews, the list is sorted based on highest rated Adventure Game first combined with recency of the review we've done. Be sure to also check-out our Top 100 Adventure Games of all time, as well as the winners of the Adventure Game Awards (Aggies) that we hold on a yearly cadence.

An incredible game that takes all the best parts of how classic adventures used to be made and then adds so much more to ensure it stands up to today's standards. Thimbleweed Park is a gem that will be remembered for at least another 30 years.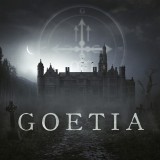 Goetia is a beautifully crafted and intricately complex game set in a fantastically spooky world. It's a must-play for horror and supernatural mystery enthusiasts, though not for those afraid of a little challenge.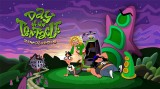 A masterly remastering of the LucasArts classic. If you haven't yet contended with Earth's vilest extremity, it's time to finally embrace the Day of the Tentacle.