Best rated Adventure Games
page 2
Below you'll find an overview of Adventure Games that have received a very high rating based on our reviews, the list is sorted based on highest rated Adventure Game first combined with recency of the review we've done. Be sure to also check-out our Top 100 Adventure Games of all time, as well as the winners of the Adventure Game Awards (Aggies) that we hold on a yearly cadence.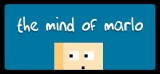 Presented as a mockumentary, The Mind of Marlo delivers a short, hilariously down-the-earth story despite the wildly absurd nature of its premise.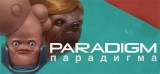 Paradigm is a uniquely creative blend of art, music and consistently humorous gameplay. It's an absurdist adventure like no other, and one that's earned its place among the classics.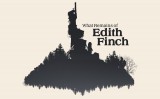 Although it will leave you wanting more, with its elegant storytelling and ability to generate emotion, What Remains of Edith Finch stands as one of the best interactive stories on the market.
An incredible game that takes all the best parts of how classic adventures used to be made and then adds so much more to ensure it stands up to today's standards. Thimbleweed Park is a gem that will be remembered for at least another 30 years.