A full overview of all adventure games released in the Deponia Series. These can be episodes, remakes/remasters or sequels, created by either one or several companies. As long as the IP is used, we'd quantify this as part of a 'series'.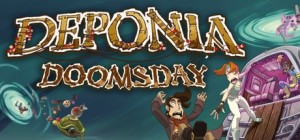 The flying city of Elysium has fallen, hideous Fewlocks inhabit the junk planet Deponia and Rufus is apparently the sole (human) survivor. He sees only one way out: Deponia must be blown up... Terrified, Rufus awakes in his bed. Was that a dream or a vision? Fortunately, Rufus can check this right away as the oddball Professor McChronicle has detected several time anomalies. It's rather handy that Rufus finds a time machine and immediately sets out to duly muddle up the past, present and future.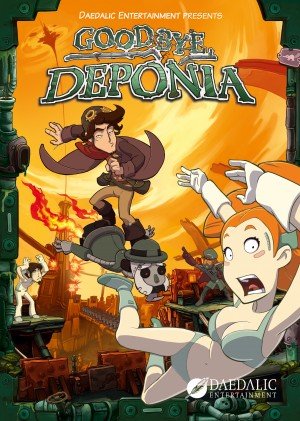 Reaching Elysium and saving Deponia seem to be just within arm's reach for Rufus and Goal. But Rufus's innate talent for chaos and mayhem also seems to have reached a whole new level. And so, instead of his great triumph, a crippling setback awaits. For the first time, Rufus is ridden by self-doubt. Of course, he wouldn't be Rufus if he let that get the best of him. To tackle this new heap of problems, however, one Rufus just isn't enough...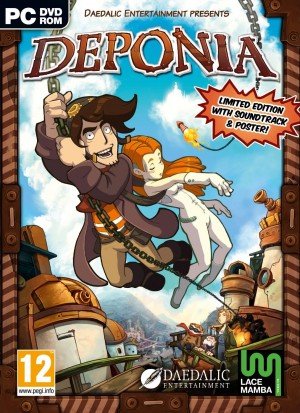 Rufus, ill-tempered and entirely too convinced of his own greatness, lives in the most remote sector of the garbage-covered planet Deponia. He dreams of a better life in the floating cities of wealth and beauty high above the planet surface. When a lovely young woman falls from these privileged spheres down into a neighboring trash heap, Rufus sees his chance to escort her back home. However, getting her there safe and sound will involve a wild chase across Deponia full of twists, turns and mystifying mix-ups...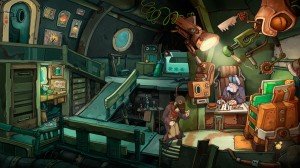 Some time has passed since the last game, but Rufus is still attempting to escape the trash-filled Deponia to the skybound Elysium. The lovely Goal returns to the planet's surface, and her damaged brain implant continues to spell trouble for itts inhabitants, this time in a literal split-personality kind of way that greatly impacts puzzle solutions and her relationship with Rufus as well.