Continued from the previous page...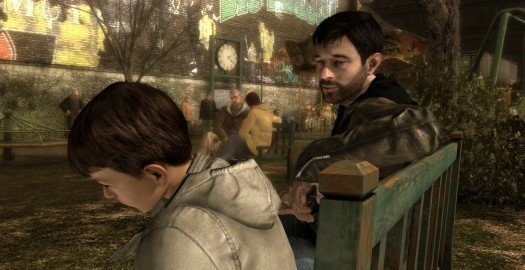 Best Story:

Heavy Rain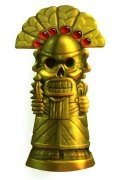 Children have been disappearing. Missing for days, their bodies are inevitably discovered in an abandoned location along with the namesake calling card of the 'Origami Killer'. The kidnappings only happen during periods of hard rainfall, and this is their doom, as the children are locked in an enclosed space, drowned by the rising water level. Against this horrific backdrop, happy family man Ethan Mars is about to see his life fall apart, as a terrible accident claims one child, leaving him only a shell of his former self when the Origami Killer strikes again by taking Ethan's remaining son. This is just the start of the dark, emotionally unsettling, but always utterly compelling storyline of Heavy Rain.
Other playable players include Scott Shelby, a Private Detective tasked with investigating the case for a distraught mother; Norman Jayden, FBI Profiler also working the crime, albeit in a more official capacity; and Madison Paige, a photojournalist who also begins following the killings. It is this multi-part cast that makes Heavy Rain's story so rich, presenting the unfolding drama from very different points of view. Some characters become aware of facts others don't know, while some are hiding secrets they musn't reveal. As their paths eventually cross, more of their personal motivations are revealed, and it is the slow burn of each piece gradually coming together to unveil what is really going on that proves such a draw, finally converging in a memorable climax. Even more impressively, the story changes to suit the many actions and decisions you make. Heavy Rain is not so much one story as the choice of many that you alone will determine, making it truly worthy of the game's "interactive drama" moniker and our best story Aggie award.
Runners-Up: Last Window: the Secret of Cape West, The Whispered World, Black Mirror II

 
---

Readers' Choice: Heavy Rain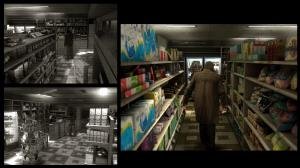 It seems many of us were moved by the tragic story of a serial killer's impact on the lives of four different people... except who knows if we all experienced the same one? Making an already compelling tale even more immersive, the freedom to truly influence the direction and outcome of the story helped catapult Heavy Rain to the top in an extremely tight competition.
Runners-Up: The Whispered World, Black Mirror II

 
---
Next up: Best Writing – Comedy... the envelope, please!
Continued on the next page...
KEEP ME UP TO DATE ON

Heavy Rain
Subscribe to our newsletter and we'll keep you up to date!



» Check your e-mail to finalize registration!