2010 Aggie Awards
page 19
Continued from the previous page...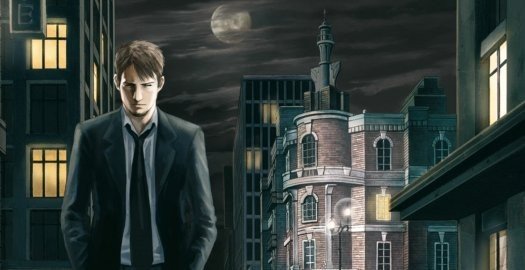 Best Adventure of 2010:

Last Window: The Secret of Cape West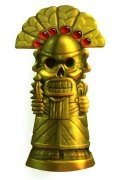 Choosing a game of the year is always a challenge. Only the top games are still in contention at the end, and each of them is rightfully deserving of acclaim. The task can be even harder for adventures, as our oft-unappreciated genre diversity means the possibilities can be remarkably different. Never in the (albeit short) history of the Aggies has that been more true than 2010. From a cinematic multi-million dollar Sony exclusive to an independent horror that raised the bar on psychological fear; from a text-heavy interactive pulp novel to a jaw-dropping traditional fantasy adventure, the finalists were as varied as they were exceptional in their own way. Then, of course, there was a new entry from the Freelance Police, who no doubt expected to reclaim their title from 2008. This was our dilemma: large or small, funny or sad, PC or console, old school or new school, mainstream or niche? Only one could be the winner.
Our choice of Last Window: The Secret of Cape West as the Best Adventure of 2010 may come as a surprise (and probably disappointment) to anyone who doesn't own a Nintendo DS. Yet those who do will need no convincing, as the sequel to Hotel Dusk: Room 215 took everything that made the original game great and fine-tuned an already-winning formula even further. The ongoing saga of troubled ex-cop Kyle Hyde offered everything fans of story-driven adventures could want: fully immersive film noir-styled storyline full of dark secrets and unexpected twists and turns; richly detailed characters whose personalities aren't controlled by your actions; impressive jazz soundtrack you can even access from an in-game jukebox; varied use of the unique DS functionality; inspired puzzles nicely integrated into the plot, some with multiple solutions; and distinctively stylized hand-drawn artwork reminiscent of animated graphic novels. Plus an actual novel to boot, as your exploits are recorded at the end of each chapter in a written narrative that's well worth a read in its own right.
Alas, rather than simply lauding one of the best adventures to ever grace the genre, this award is a bittersweet honour. For one thing, Last Window has received only a limited release in the UK thus far, limiting the exposure of a game that every adventurer (at least, those who enjoy reading) really must play. (Hey publishers: wake up! We don't hand out GOTY Aggies to just any game, you know!! Get this game on store shelves everywhere!!!) More tragically – and not unrelated – The Secret of Cape West marks the final adventure from Cing, as the Japanese developer was recently forced to close its doors. But if they had to go out, they certainly did it in style, treating us with a swan song adventure for the ages. And so, fellow gamers, we encourage you to beg, borrow, or buy a DS and seek this game out, to experience for yourselves the many worthy qualities that earned it our top 2010 Aggie Award. And Cing… we salute you. Thanks for the memories.
Runners-Up: Heavy Rain, Amnesia The Dark Descent, Sam & Max: The Devil's Playhouse, The Wispered World

 
---

Readers' Choice: The Whispered World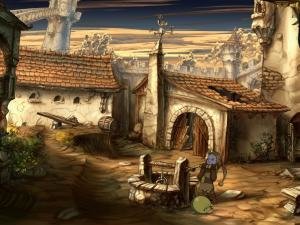 At last! Something that would make even Sadwick smile. Toppling Telltale from its two-year reign at the top, and proving you don't need millions of dollars to fashion a memorable adventure, Daedalic's The Whispered World edged out the competition in a photo finish. (If ever there was proof of the adage "every vote counts", this is it!) But with four individual Aggies to its credit already, this ultimate honour is well-deserved, and a testament that traditional point-and-click adventures have plenty of life left in them yet.
Runners-Up: Heavy Rain, Sam & Max: The Devil's Playhouse

 
---
That concludes the 2010 Aggie Awards! Still to come, a few administrative notes and a complete eligible game list, along with other assorted fine print that you probably should have read before signing. Think we got our choices right? Agree or disagree with your fellow gamers? Feedback is always welcome! Besides, we've got a whole year to fill up until we do it all over again.
Continued on the next page...