2010 Aggie Awards
page 15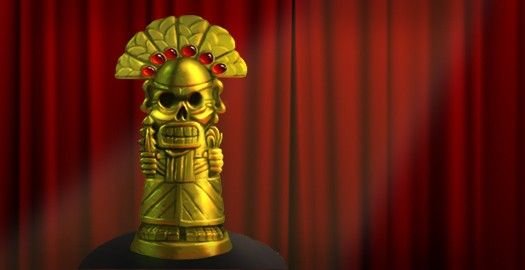 Continued from the previous page...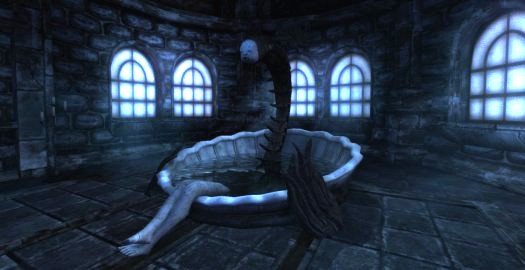 Best Independent Adventure: Amnesia: The Dark Descent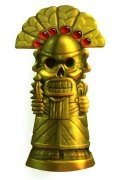 It used to be reasonable to associate "independent" games with low production values or unpolished design. You remember the drill: voice acting by the designer's sister (if any at all), cut-and-paste graphics, and a decent chance that you might stumble on a game-breaking bug if you didn't play your cards right. Not anymore. The independent development scene is now flourishing, with designers willing to take risks that big publishers won't, yet still delivering an impressive level of quality. Amnesia: The Dark Descent showcases the originality and daring of developers freed from the restraints of often-stodgy publishers, delivering a truly terrifying adventure that we'd surely never have seen otherwise.
Unlike a lot of horror games that gnash their teeth but never bite, Amnesia has no interest in being your friend. In fact, it might be too consistently intense for some players, so unrelenting in its tension that it will surely threaten your psyche along with the playable character's. And yet it seldom relies on cheap scare tactics, preferring instead to let you be an active participant in creating your own fear, wondering what awaits you out there in the dark. The small team at Frictional Games have dedicated their careers to honing the craft of interactive horror, and Amnesia is by far their best effort yet, proving that you don't need a huge budget to make a heart-pounding immersive experience. By turns mysterious, tense, and wet-pants-inducing, this game is expertly paced and designed to freak you out. The only thing we DON'T fear is ever regretting our decision to award it the top indie adventure of the year.
Runners-Up: Kaptain Brawe: A Brawe New World, Puzzle Bots, Hector: Badge of Carnage


---

Readers' Choice: Amnesia: The Dark Descent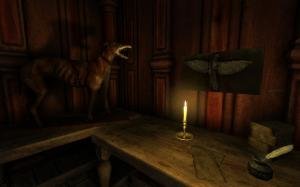 It's only fitting that Amnesia: The Dark Descent was the runaway winner for staff and readers alike. After all, we did so much running away while PLAYING this game. Resisting the urge to give players weapons or special abilities, indie studio Frictional Games was determined to make a game where the greatest fear was fear itself – a gutsy move that would likely never have made it past the meeting room of a mainstream publisher.
Runners-Up: Jolly Rover, Kaptain Brawe: A Brawe New World


---
Next up: Best Console/Handheld Adventure... the envelope, please!
Continued on the next page...
Referenced Adventure Games
feature
Other articles you might enjoy