2010 Aggie Awards
page 20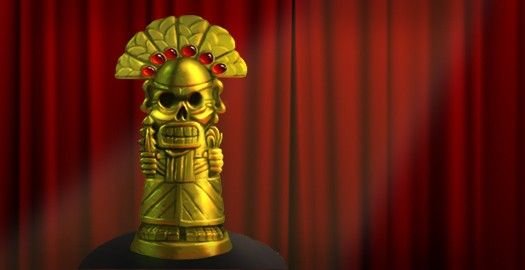 Continued from the previous page...
The Adventure Gamers staff would like to offer our sincere congratulations to the developers (and publishers) of all games that won awards, and our thanks to the many readers who participated in our public voting poll.

---

Aggie Awards rules and regulations
All staff nominations were submitted privately, seen and verified only by two awards administrators. Final voting followed the same procedure.
To be considered, a game must have had its first release in a major English language market in the calendar year 2010 (except where otherwise noted below). Major markets include North America and the United Kingdom. Alternatively, any game first made available through digital distribution or self-published online during the year was also eligible.
For the sake of administrative simplicity, the episodic Blue Toad Murder Files, Doctor Who: The Adventure Games, and Sam & Max: The Devil's Playhouse have each been listed as a single entity.

---

Complete list of eligible games
Traditional PC Adventures (includes multi-platform releases)
Console/Handheld Exclusives
---
Contributors to the writing of this article include: Jack Allin, Nate Berens, Astrid Beulink, Steve Brown, Emily Morganti, Andrea Morstabilini, Robin Parker, Reece Warrender, Stuart Young.
The Aggie Award was designed by Bill Tiller.
Referenced Adventure Games
feature
Other articles you might enjoy