A full overview of all adventure games released in the Professor Layton Series. These can be episodes, remakes/remasters or sequels, created by either one or several companies. As long as the IP is used, we'd quantify this as part of a 'series'.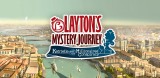 3DS, Android, iPad, iPhone, Switch
The Professor's daughter Katrielle ("Kat") gets her own starring turn in the latest spin-off Layton adventure. Many of the supporting characters will be brand new as well, and the story will focus less on dynamic problem-solving and more on solving multiple mystery cases observ...
» Full game details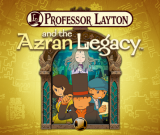 Professor Layton and his plucky assistants Luke and Emmy travel by airship to the frozen landscape of Froenborg in the first step to unravelling the mystery of the ancient Azran civilization.
» Full game details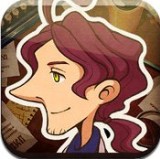 The finest detectives of Scotland Yard who take on only the most extraordinary and twisted cases assemble in what is known as the "Mystery Room." The game features genius investigator Inspector Alfendi Layton and his newly assigned assistant, Detective Constable Lucy Baker, who...
» Full game details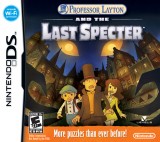 In a prequel to the previous games, distinguished scholar Hershel Layton has yet to become a world-famous master sleuth. Upon receiving a mysterious letter from an old friend, he travels to a rural town that's said to be haunted by a nocturnal phantom. There he will solve a wide variety puzzles, enc...
» Full game details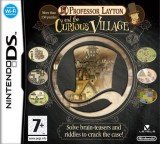 Android, DS, iPad, iPhone
When the wealthy Baron Augustus Reinhold passes away, his will reveals a hidden treasure in the village of St. Mystere. Unable to locate the treasure themselves, the baron's family calls upon renowned puzzle expert Professor Layton and his apprentice, Luke, for help. Upon the pair's arrival, their s...
» Full game details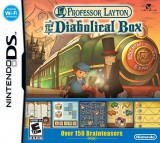 Puzzle master Professor Layton and his apprentice, Luke, have stumbled upon another mystery. It's up to them to navigate their way through numerous puzzles to determine who – or what – caused the death of Professor Layton's mentor, Dr. Schrader. Was it the mysterious Elysian ...
» Full game details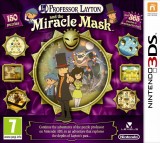 Layton, Luke and Emmy are called upon to stop the mysterious Masked Gentleman from terrorizing the city of Monte d'Or with dark magic miracles like turning citizens to stone. The professor suspects the involvement of the Mask of Chaos, a mask rumoured to bestow great power upon whoever wears i...
» Full game details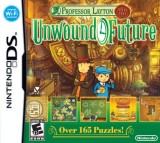 Professor Layton and his apprentice, Luke, receive a confounding letter - from Luke 10 years in the future. But the message inside is even more troubling: London of the future is in disarray, and the only person who can help set things right is Professor Layton.
» Full game details