2010 Aggie Awards
page 18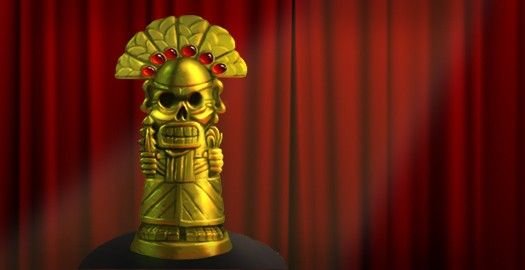 Continued from the previous page...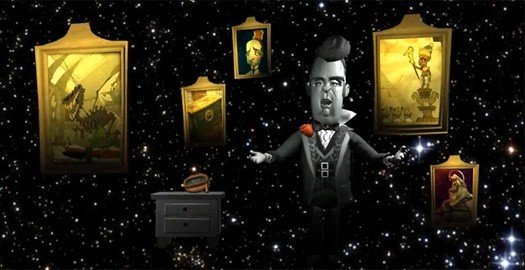 Best Third-Person PC Adventure:

Sam & Max: The Devil's Playhouse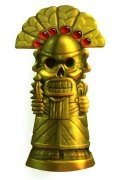 With two Aggie awards for this series already in Telltale's trophy cabinet, it should come as no surprise that Sam & Max: The Devil's Playhouse takes the honour as our top third-person PC adventure of the year. Its somewhat wonky controls took some getting used to, but otherwise the third round of episodic adventures for the canine shamus and hyperkinetic rabbity thing took what worked in the first two seasons and pushed the envelope even further, delivering an often brilliant, bizarre, and hilarious experience. The series' high level of polish, expressive character animation, playful musical score and witty dialogue were as laudable as ever, but this season included a richer story arc, intentionally scuzzed-up graphic design, and a whole host of unique puzzle-solving gimmicks to make it stand out from its closest competitors.
While previous seasons maintained a degree of continuity throughout, The Devil's Playhouse is a true "episodic" adventure. With increasingly dramatic cliffhangers that left you eyeing the calendar for the next monthly release, you wouldn't dare miss out on a single episode to find out how Max lost his brain, who the Sam & Max-shaped skeletons really were, why zombie-like Sam clones were running around in their underwear, or what could stop the horrific rabbity monstrosity rampaging through the city. And what a city it was – still done in a comic 3D design but now more detailed and grungier than before, far closer to Steve Purcell's original vision than ever. Just as compelling was the unique puzzle design, which largely abandoned traditional solutions for a creative, original approach, with the incorporation of psychic powers opening up a whole new type of lateral thinking conundrum. Telltale could have simply recycled the same old formula, but in refusing to rest on their laurels, they've rightfully earned the top PC adventure Aggie for another year.
Runners-Up: The Whispered World, Black Mirror II, Lost Horizon


---

Readers' Choice: The Whispered World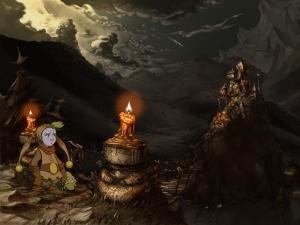 There's no need to keep quiet now, as our readers have sung the praises of The Whispered World loud and clear. The melancholic fantasy tale of a sad young clown's quest to save the world excelled in so many ways, from eye-popping graphics and impressive orchestral soundtrack to its memorble hero-and-sidekick duo and unforgettable finale. It needed every one of its credentials, too, as the game only narrowly claimed victory in this hotly contested field of impressive adventures.
Runners-Up: Sam & Max: The Devil's Playhouse, Lost Horizon, Black Mirror II


---
Next up: The moment you've all been waiting for – Best Adventure of 2010... the envelope, please!
Continued on the next page...
Referenced Adventure Games
feature
Other articles you might enjoy