The Aggie Awards - The Best Adventure Games of 2014
page 2
Continued from the previous page...



Best Story:

The Blackwell Epiphany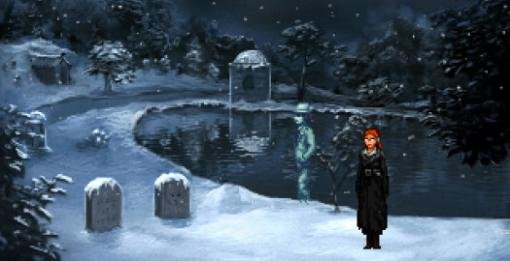 In The Blackwell Epiphany, Dave Gilbert had the unenviable task not only of telling a story worthy of wrapping up the beloved indie series, but also of tying up threads he'd established years earlier in the four preceding games. He ended up telling two stories in one: a mystery involving souls who are ripped apart before they can cross over, and a high-stakes send-off for the duo who have become like friends these past eight years, resolving questions about Rosa's family history and Joey's past in gratifying, permanent ways. The tears flowed, but with those tears came much-needed closure.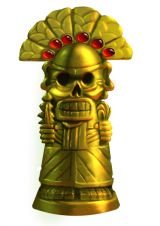 The Blackwell games have always focused on a reluctant spirit medium struggling to control her power, accompanied by a spectral sidekick who doesn't have to take everything so seriously. In Epiphany, Gilbert puts a genius spin on his own convention: Rosa is now powerless to save the dead, while Joey is suddenly – ironically – in mortal danger. When the story hits a mini-climax halfway through, the mystery seems to be solved all too soon… and then the case goes even deeper, with Joey and Rosa directly in the crosshairs. This halfway point is when Epiphany's story shifts from good to great; it's when we realize that in Rosa and Joey's final outing, Dave Gilbert's giving us all he's got.
But the driving plot isn't necessarily what makes this story stand out. The strength lies in how every element – themes, characters, setting, mood – contribute to the overall arc, all of them guiding us toward The End. That ending may have been controversial, but it's one Gilbert says he envisioned from the beginning. We were headed this way all along, we just didn't know it yet. And when the credits rolled we felt, if not happy with the outcome, at least fulfilled. From a narrative standpoint, The Blackwell Epiphany is a finale done right, making it the obvious choice for this year's Best Story award.
Runners-Up:

Broken Sword 5: The Serpent's Curse
The Wolf Among Us
The Last Door
Valiant Hearts: The Great War
 
---



Readers' Choice:

Tesla Effect: A Tex Murphy Adventure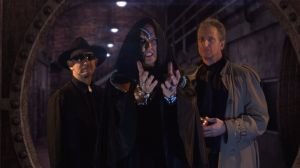 More than fifteen years since the cliffhanger ending of Overseer, Tex finally returned and didn't disappoint his many fans. Cleverly accounting for the missing years between installments, Tesla Effect once again delivered an ever-escalating sci-fi-comedy-noir yarn in which Tex awakens with a serious head wound and no recent memories. While investigating his conspiratorial attackers and his own troubled past, Tex stumbles across a catastrophic invention that is somehow entwined with tantalizing clues about his long-lost love. Better yet, player choices trigger one of five different bitter-to-sweet endings. Yep, sounds like another winning Tex Murphy tale, all right!
Runners-Up:
The Blackwell Epiphany
The Wolf Among Us
The Talos Principle
Danganronpa (series)
 
---
Next up: Best Writing – Comedy... the envelope, please!
Continued on the next page...