The Aggie Awards - The Best Adventure Games of 2014
page 17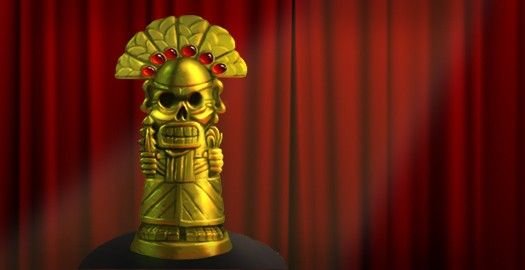 Continued from the previous page...


Best Traditional Adventure:

The Blackwell Epiphany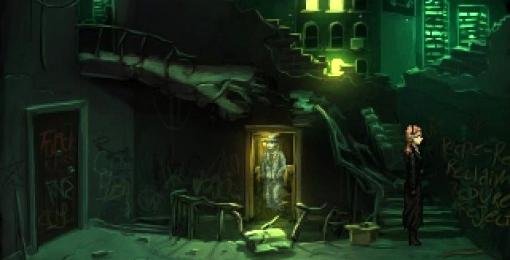 While not without their own distinctive elements, including dual playable characters, research-based puzzles, and notes serving as inventory, the Blackwell games have always been the epitome of traditional adventure game design with their low-res pixel art graphics and point-and-click interface right out of the golden age. In the eight years since The Blackwell Legacy, though, designer Dave Gilbert has been honing his craft, with each installment coming out longer, meatier, and more ambitious. He's at the top of his game with The Blackwell Epiphany and this grand finale represents the best this series has to offer: masterful storytelling; clever, well-integrated puzzles; characters we can care about; and a powerful ending that's both surprising and exactly what we should have seen coming.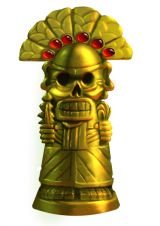 Its visual style may be sparse compared to games that max out the latest and greatest hardware, but Gilbert and artist Ben Chandler have a knack for cramming detail and atmosphere into every pixelated scene. In Epiphany, a well-placed animation is truly worth a thousand polygons. The game also gets Rosa and Joey's evolved relationship just right: they banter like longtime partners, finish each other's sentences, and when one is in trouble you hear the other's worry. That's a testament not only to the solid script, but also to the performances of veteran Blackwell voice actors Rebecca Whittaker and Abe Goldfarb. Last but not least, a story that all too easily could have ignored questions and plot points raised in earlier installments instead does justice to the long game Dave has been playing all along, addressing Joey's past, pushing Rosa's legacy to its inevitable conclusion. Many of the classic adventures Blackwell emulates were multi-game series, but few (if any) had as thoughtful an arc or such satisfying closure.
Players are put in a bittersweet spot this time around: it's so good that you can't wait to find out what happens, but knowing it's the final act you don't want to reach the end too quickly. These games have always been about deaths that come too soon, and playing The Blackwell Epiphany feels sort of the same way: Rosa, Joey, it's too soon to say goodbye. But just like letting go of the past lets its ghosts move onto better things, the silver lining for us is that after eight years tied to this series, Dave Gilbert is now free to explore new game ideas. A Best Traditional Adventure Aggie might be a hard act to follow, but we're eager to go wherever he decides to take us next.
Runners-Up:

Broken Sword 5: The Serpent's Curse
Tesla Effect: A Tex Murphy Adventure
Hadean Lands
The Journey Down: Chapter Two

---


Readers' Choice:

Tesla Effect: A Tex Murphy Adventure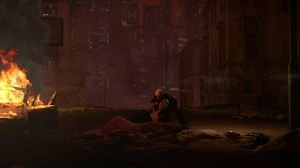 The irony of a Tex Murphy game winning the readers' Best Traditional Adventure award is that back in the series' heyday it may well have headlined the non-traditional category. The games have always progressively pushed the envelope: real-time 3D navigation, extensive use of full-motion video, dialogue choices leading to alternate paths and endings, plus occasional stealth sequences and timed challenges. In 2014, many of the trails it once blazed have now become accepted adventure conventions. Of course, Tesla Effect didn't win just for being traditional: it also contains a cast full of unforgettable personalities, an intricate plot, cunning brainteasers, and outlandish locations, while its updated interface, hint system, and skip feature accommodate players of all types, showing the series is still evolving, still adapting with the times.
Runners-Up:
The Blackwell Epiphany
Broken Sword 5: The Serpent's Curse
The Journey Down: Chapter Two
Memento Mori 2: Guardians of Immortality

---
Next up: The moment you've all been waiting for – Best Adventure of 2014... the envelope, please!
Continued on the next page...
Referenced Adventure Games
feature
Other articles you might enjoy