The Aggie Awards - The Best Adventure Games of 2014
page 8
Continued from the previous page...


Best Setting:

Tengami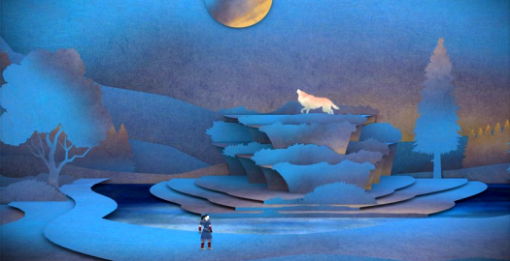 Nyamyam's gorgeous side-scrolling adventure starts off deceptively simple: You open the pages of an unassuming book sitting on a table. It appears to be a simple pop-up book, but the illustrations within become so much more than mere drawings on a page. As you turn through the pages, the backgrounds change from lush, green forests to deep auburn hills to soft indigo woods with golden undertones. Guiding an unnamed Japanese protagonist, your journey through these backdrops becomes almost meditative as the colors, the soft Eastern music, the chirping birds, and the soft rush of water splashing combine to soothe and relax you.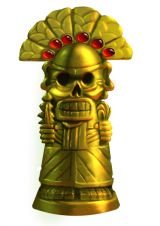 But the ingenuity of Tengami's design is that it transcends mood-setting and becomes an integral part of the gaming experience. Each lovely location is depicted through layered paper cutouts, and simple swipes of the screen not only cause pages to fold in on themselves and transition between vibrant colors and scenes, they also move parts of the landscape as you rearrange the papered terraces, bridges, and chasms around you to make your way through the world. The environments become puzzles themselves that you must unlock to progress. It is such a wondrous melding of setting and gameplay that you will often forget that you are, after all, simply turning and interacting with pages as you "read" through a picture book. Tengami uses the serene power of its setting to truly immerse you in a Zen-like experience, making it a deserving winner of our Best Setting Aggie Award for 2014.
Runners-Up:

Lumino City
The Dream Machine: Episode 5
The Vanishing of Ethan Carter
A Golden Wake
 
---


Readers' Choice:

Tesla Effect: A Tex Murphy Adventure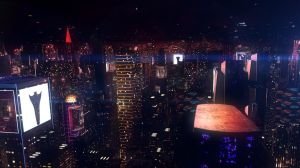 Ahh, Chandler Avenue… It felt like coming home to see familiar places like Coit Tower, the Golden Gate Hotel, Louie's Brew & Stew, and Rook's Pawn Shop. Home was not quite like we (or Tex) remembered it, however. Chelsee's newsstand had long since been abandoned, and seven troubling years had passed. But even though time had taken its toll on the neighbourhood, it was still great fun to revisit Tesla Effect's mash-up world of futuristic technology and old-school sensibilities, populated by mutants and humans (norms) alike. For so thoroughly immersing us in 2050 New San Francisco, the newest Tex Murphy adventure bags another reader award for Best Setting.
Runners-Up:
The Vanishing of Ethan Carter
The Talos Principle
A Golden Wake
The Wolf Among Us
 
---
Next up: Best Graphic Design... the envelope, please!
Continued on the next page...