The Aggie Awards - The Best Adventure Games of 2014
page 6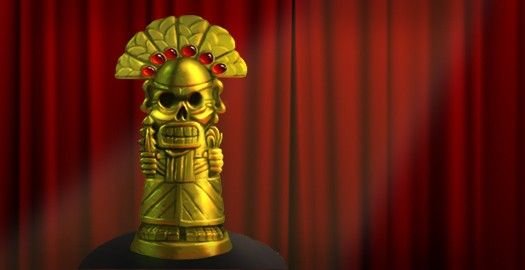 Continued from the previous page...



Best Gameplay:

The Talos Principle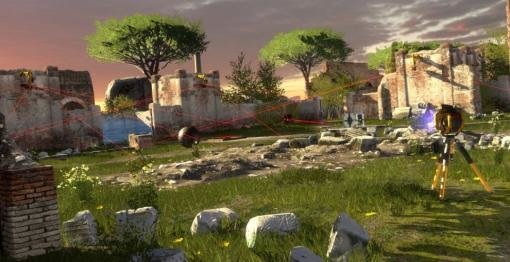 A great puzzle challenges you, forcing you to turn it over in your mind and examine it from every angle, yet it eventually yields to your determination and cunning, and the elegance of its solution makes you wonder why it took so long to figure out. There's only a small margin for success – not so easy that you breeze through, not so hard that you become frustrated. The Talos Principle hits this sweet spot time and time again, taking a set of seemingly simple building blocks (pressure plates, beams of light, crates) and turning them into a smorgasbord of brain candy that constantly stretch your abilities and imagination.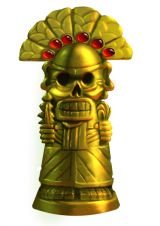 Smooth and responsive controls ensure that you're never fighting to put your ideas into action, and the game ramps up the difficulty slowly but smartly, adding mechanics one by one, each one stacking new layers of complexity and cleverness on top. The collectible stars scattered throughout the environment lay at the end of some of the most fantastically devious puzzles we've seen in years, trials that require immense patience and creativity to overcome, yet they are completely optional, giving the determined player even more to tackle while allowing others to escape unscathed. And all this from Croteam, the Croatian developer best known for the guns-blazing Serious Sam shooters. Who knew they had it in them? Well, now everyone will know by the Aggie Award for Best Gameplay on their mantel.
Runners-Up:

The Blackwell Epiphany
Broken Sword 5: The Serpent's Curse
Sherlock Holmes: Crimes & Punishments
Valiant Hearts: The Great War

---



Readers' Choice:

Tesla Effect: A Tex Murphy Adventure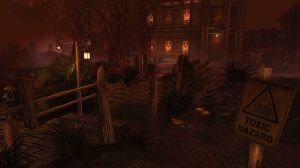 Story and gameplay? Tesla Effect is a throwback to the days when it wasn't one or the other, sealing the deal for readers with some good old-fashioned Tex Murphy adventuring. The series has consistently featured a wonderful variety of tasks, and this game is no exception. From witty dialogue options to logical(-ish) inventory combinations to sequencing challenges involving baseball cards, sacred symbols, and nuclear reactor cooling rods, Tex's latest adventure provides dozens of ways to think both in and outside the box. A dollop of stealth and a dash of death-dealing traps add even more flavour to the puzzle mix. Who says you can't have your cake and eat it too?
Runners-Up:
The Talos Principle
The Blackwell Epiphany
Sherlock Holmes: Crimes & Punishments
Broken Sword 5: The Serpent's Curse

---
Next up: Best Concept... the envelope, please!
Continued on the next page...
Referenced Adventure Games
feature
Other articles you might enjoy