The Aggie Awards - The Best Adventure Games of 2014
page 16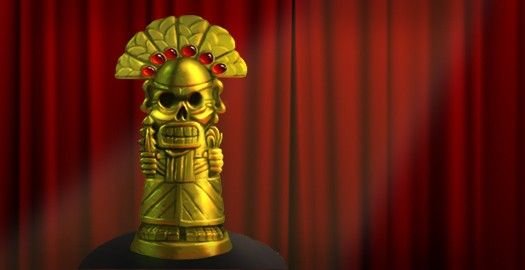 Continued from the previous page...


Best Non-Traditional Adventure:

The Talos Principle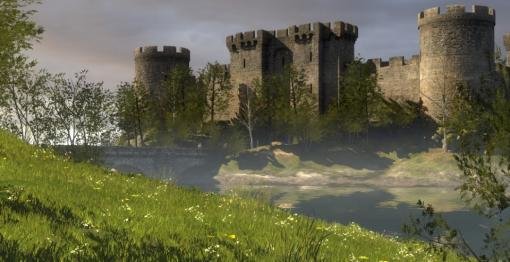 The disembodied voice of God; QR codes with vague messages from strangers; anachronistic castles, temples, and ruins pockmarked with laser beams, force fields, and floating Tetris-like pieces… There's clearly nothing traditional about The Talos Principle. Since the emergence of Valve's Portal series, there have been a number of games emulating its classic puzzle-room structure and sense of underlying mystery concealed by an invisible overseer, but none that do it as well as The Talos Principle. This was a huge surprise coming from Croteam, better known for their work on the frantic retro shooter franchise Serious Sam. A quiet, contemplative puzzle game represents a complete 180 for the Croatian developer, but we're happy to say they absolutely nailed the landing.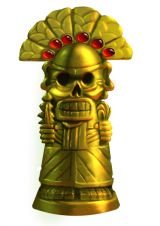 This is a puzzle game at its core, and what puzzles! There are myriad brain teasers that will test your spatial reasoning, timing, and ability to think laterally. They tiptoe right to the line of frustration and then relent, making you feel brilliant for reaching the solutions yourself. The most challenging ones are purely optional, representing the best of both worlds for players. Enveloping these puzzles is a gorgeous world full of secrets and a compelling backdrop that tells the story of a dying world with intelligence, humour, and heart. It sounds even better than it looks, and there's a series of incredibly thought-provoking dialogues between two machines that manage to feel deeply human. The question of what qualifies as human is a mainstay of science fiction, but rarely is it handled so thoughtfully. For successfully merging so many fine elements into one cohesive whole, The Talos Principle is entirely worthy of our 2014 Best Non-Traditional Adventure award.
Runners-Up:

Valiant Hearts: The Great War
The Wolf Among Us
Sherlock Holmes: Crimes & Punishments
Professor Layton vs. Phoenix Wright

---


Readers' Choice:

The Talos Principle
Remember way back when people squawked about calling Portal an adventure? Yeah, us either. Because here we are just a few short years later, and the Portal legacy has now laid the groundwork for a consistently engaging first-person puzzler model for other developers to build on. The result? A unanimous selection among staff and readers for The Talos Principle as the best game not featuring bottomless inventory, adventure game logic, and point-and-click mechanics. What it does offer is one of the most thought-provoking, substantial experiences of the year in both story and gameplay alike. And did we mention it's from the folks that made Serious-freaking-Sam??!!
Runners-Up:
The Wolf Among Us
Sherlock Holmes: Crimes & Punishments
Valiant Hearts: The Great War
Kentucky Route Zero: Act III

---
Next up: Best Traditional Adventure... the envelope, please!
Continued on the next page...
Referenced Adventure Games
feature
Other articles you might enjoy