The Aggie Awards - The Best Adventure Games of 2014
page 11
Continued from the previous page...


Best Music:

The Journey Down: Chapter Two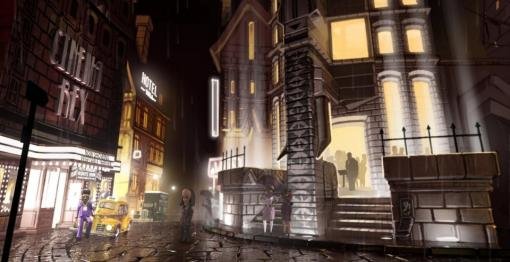 By far the most bittersweet acknowledgement for 2014 is our Best Music Aggie, awarded posthumously to The Journey Down's primary composer Simon D'souza, who passed away after a battle with cancer during development of the game, and to Jamie Salisbury, who took over when Simon became too ill to wrap up production. But rest assured, this is no sympathy vote. This is Heath Ledger's Joker – a standout accomplishment fully deserving on its own merit, made all the more tragic due to the fate that befell the artist.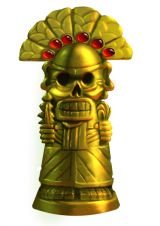 The Journey Down: Chapter Two perfectly mixes the jazzy brass tones of Port Artue's speakeasies and seedy back alleys with swelling orchestral pieces whenever the suspense ramps up – then reminds us it's all in the service of good-natured, tongue-in-cheek fun, marrying its madcap on-screen hijinks with upbeat Caribbean flavour, sass and attitude. While the comedic elements of the series' middle installment were dialed back a bit from its predecessor, its score remains as enchanting as it is unforgettable, and is clearly worthy of highest honors. But don't just take our word for it: the soundtrack is available for purchase, with proceeds going to charity.
Runners-Up:

Broken Sword 5: The Serpent's Curse
Kentucky Route Zero: Act III
Moebius: Empire Rising
The Wolf Among Us
 
---


Readers' Choice:

Tesla Effect: A Tex Murphy Adventure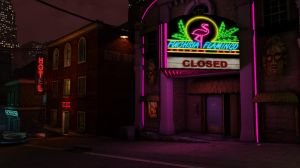 Some readers were shocked that Tesla Effect didn't even make our finals (one of several painful omissions for us), and they've put their ballots where their mouths were, along with a whole heap of others. And not without reason. In keeping with its filmic approach, the music in Tesla Effect is often sparked by cinematic events rather than supplying atmosphere for each location. Composed by Bobby James, it ranges from an orchestral introduction full of yearning and bravado, to a lonesome bugle call rising amid the rubble of Chandler Avenue, to the growling, rumbling instrumental accompaniment when Tex learns his ultimate fate. The score never overpowers the action, sometimes raising tension with a creative mix of odd rhythms, dissonance, and resonating electronic tones. Two endings even feature special tracks, including a wonderful riff on Spaghetti Westerns at the Petrified Forest Bar-B-Q. Score another reader Aggie for Tex!
Runners-Up:
The Wolf Among Us
The Talos Principle
The Journey Down: Chapter Two
Broken Sword 5: The Serpent's Curse
 
---
Next up: Best Voice Acting... the envelope, please!
Continued on the next page...