The Aggie Awards - The Best Adventure Games of 2014
page 18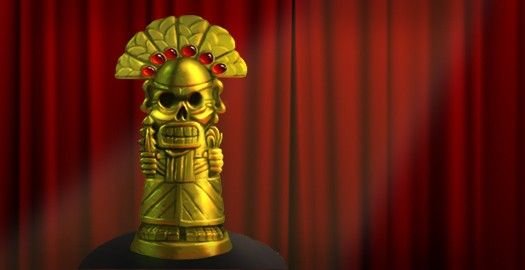 Continued from the previous page...


Best Adventure of 2014:

The Blackwell Epiphany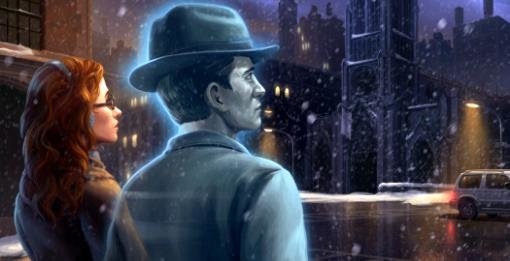 The bad news about our 2014 Adventure Game of the Year is that as the final installment of the five-part Blackwell series, it should not be played on its own or out of turn. The good news about our 2014 Adventure Game of the Year is that as the final installment of the five-part Blackwell series, it should not be played on its own or out of turn. Yes, if you've missed out on the popular paranormal indie series from Dave Gilbert and Wadjet Eye Games until now, it's best to start all the way back at the beginning, with the complete assurance that it's all leading to a climactic "epiphany" that sends the series out on the highest of notes.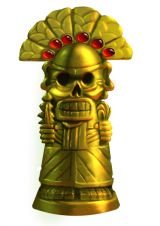 The Blackwell series has actually been kicking around for over a decade, originally appearing in 2003 as a freeware title by the name of Bestowers of Eternity. Following a name change and design overhaul, things really began in earnest in 2006 with the commercial release of The Blackwell Legacy, and there's been no looking back ever since. Its two playable stars are the socially awkward spirit medium Rosangela Blackwell, and Joey Mallone, a wise-cracking, Prohibition-era ghost who has been inextricably tied to several generations of long-suffering Blackwell women (including Rosa's aunt Lauren, who got her own flashback prequel in Blackwell Unbound). Like her maternal predecessors, Rosa can see and talk to spirits – including Joey, often to her chagrin – and is fated to help lost souls across New York City find their way to the afterlife, however reluctantly.
The symbiotic Rosa-Joey dynamic forms the crux of both Blackwell's story and gameplay. Their unlikely partnership leads to plenty of snappy banter that belies a burgeoning friendship and respect, and the two must continually work together to succeed, Rosa tangibly interacting with the real world and the ethereal Joey able to bypass physical barriers. Each new spectral "case" involves its own relatable human drama that touches on surprisingly deep themes, but as the protagonists' relationship evolves, the larger questions remain: who was Joey in life, and why is he bound to the Blackwell women in death, and they to him under penalty of hereditary dementia? There are brief glimpses of answers along the way, but it isn't until Epiphany that this mystery comes to the fore. And when it finally does, against a terrifying backdrop of malevolent entities threatening to destroy people's very souls, the result is incredibly poignant. We don't use this word loosely, but it's as close to the "perfect" ending for the series as we could have hoped.
But Blackwell Epiphany isn't just the narrative high point of the series – every element reaches (or remains at) its peak here. With four solid but unspectacular games of experimentation under his belt, including a few small missteps here and there, for the series finale Gilbert finally nailed the formula in all respects. While never the most challenging adventure series, the gameplay in Epiphany is the most substantial by far, its dual-protagonist puzzles slickly integrated into the supernatural story. Production values are superb, from the smoky, mournful saxophone jazz to the always-stellar voice acting from newcomers and returning characters alike, and of course the gorgeous pixel art. To be sure, the unapologetically retro, low-res graphics would have looked right at home twenty years ago. But since great art is timeless, that just means they look every bit as lovely now as they would have then. And with more ambient animations than ever before, Blackwell's New York has never looked more alive (so to speak). It's wonderfully atmospheric and delightfully nostalgic all at the same time.
As if a brilliant core game weren't enough, Wadjet Eye once again added a wealth of bonus extras, including in-game developer commentary (primarily from Gilbert and artist Ben Chandler), recording bloopers, and a deleted scene, among others. That's going well above and beyond the call of duty, particularly for a small independent developer, offering an entire entertainment package. In this digital age, that's as close as we come to "feelies" anymore.
We've always admired the Blackwell games, but we'll admit: we didn't see this coming. Three years in the making, Gilbert and co. haven't just bettered their previous efforts with Epiphany, they've blown them out of the water. This is compelling adventure gaming with mature, confident storytelling at its best, capped by a finale so emotionally charged that if you're not moved by it, you'd best take a pulse – like the ghosts that Rosa and Joey must help move on, it's possible you're dead and just don't know it.
So should you play The Blackwell Epiphany? That's easy. The answer is an enthusiastic and unequivocal… maybe! No no, we're not hedging our recommendation, just adding a caveat. What you should play is The Blackwell Legacy, and then work your way up from there if you haven't already. You CAN jump in at the end, but the sensational final payoff will be all the sweeter if you see the series through from start to finish.
With all the "big name" developers and franchises arriving back on the scene of late, many of them funded from public coffers, it's a testament to Dave Gilbert's perseverance and growth as a writer/designer that the self-financed Blackwell Epiphany was able to take on all comers and triumph, and for that we are pleased to bestow upon it our top Aggie Award for Best Adventure of 2014. We're sorry to see the last of Rosa and Joey, but they certainly got the send-off they deserved. For those of you who have missed out on the series so far, it's time to finally see the light.
Runners-Up:

The Talos Principle
Broken Sword 5: The Serpent's Curse
Valiant Hearts: The Great War
Tesla Effect: A Tex Murphy Adventure

---


Readers' Choice:

Tesla Effect: A Tex Murphy Adventure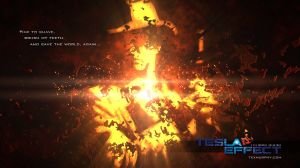 Now THIS we saw coming. (We're adventure gamers, after all – we're trained in picking up subtle clues like the same game winning 9 of 12 previous awards for which it was eligible.) It was a long, long wait for "Project Fedora" – most of it spent not believing the day would ever come – but the end result was clearly worth every minute. While Tesla Effect may not quite have achieved the heights of Under a Killing Moon or The Pandora Directive, it was still classic Tex: a complex, multi-layered story, delightful blend of thematic genres, snappy dialogue between memorable characters, tons of optional interactions, loads of puzzles and gameplay variety, a great score, and hours of slickly-directed live-action video. Oh, and five different endings. Are we forgetting anything? Probably, but we're out of space. Besides, you knew all that already: you voted it the Best Adventure of 2014.
Runners-Up:
The Blackwell Epiphany
The Talos Principle
Broken Sword 5: The Serpent's Curse
The Wolf Among Us

---
And so endeth the 2014 Aggie Awards. Still to come, a few final notes and the complete game list. As always, we encourage feedback in the comments section below. (The respectful, insightful kind that understands the celebratory purpose of the Aggies, in case that needs to be said.)
The Adventure Gamers staff would like to offer our sincere congratulations to all the developers that won awards, and our thanks to the many readers who participated in our public voting poll.
Now, everyone take a short breather, then get back to making and playing games, because 2015 looks to be an exceptional year for adventures!
Continued on the next page...
Referenced Adventure Games
feature
Other articles you might enjoy