A full overview of all adventure games released in the Tex Murphy Series. These can be episodes, remakes/remasters or sequels, created by either one or several companies. As long as the IP is used, we'd quantify this as part of a 'series'.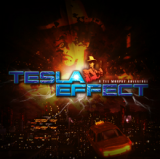 Tex Murphy—the down-on-his-luck gumshoe in the post-apocalyptic future—regaind consciousness on the fire escape next to his office with a gaping head wound and an injection mark on his arm. With the last seven years of his life wiped from memory, the private eye has no choice but to figu...
» Full game details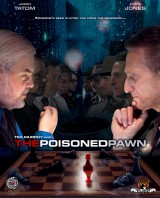 Linux, Mac, PC, PlayStation 4, Xbox One
You are Tex Murphy, a typical 1940s gumshoe detective. Except it's the 2050s. A post apocalyptic world has risen from the ashes of World War III and stands divided. New San Francisco sits atop the rubble of the old city. It's a city of glitz and glamour hiding a sinister underton...
» Full game details
Developed by Access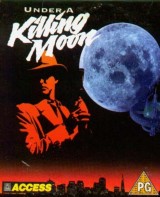 Enter the virtual world of Under a Killing Moon, where it is December, 2042 and you, as Tex Murphy, must stop the forces of evil before they destroy mankind and rob you of your next unemployment check.
» Full game details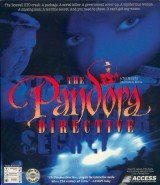 It's April 2043 and you – as Tex Murphy, the last of the old-style gumshoes – find yourself racing against time in the most dangerous game of your life. What is the truth behind the rumored crash as Roswell, New Mexico? Why did the military suddenly shut down and seal off the Ros...
» Full game details
Marshall Alexander, the president of Terraform Corp., asks Tex to find his missing daughter. Tex will face murder, deception, romance and prophecy as he investigates the disappearance. What he discovers will take him from his home in San Francisco to the Martian colonies in the year 2039. And just...
» Full game details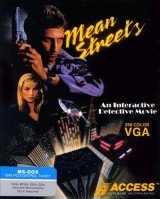 It's the year 2033. Your name is Tex Murphy, private investigator in San Francisco. You've been hired by the beautiful daughter of a university professor to uncover the facts about her father's death.
» Full game details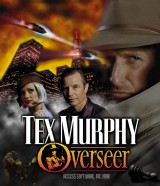 Your client is drop-dead gorgeous. Her father is just plain dead – of an apparent suicide. She's certain he was murdered and is willing to do anything to prove it. You are Tex Murphy, P.I. – willing to do anything to make rent. Your 3D virtual reality investigation leads you in...
» Full game details