The Aggie Awards - The Best Adventure Games of 2014
page 3
Continued from the previous page...



Best Writing – Comedy:

Broken Sword 5: The Serpent's Curse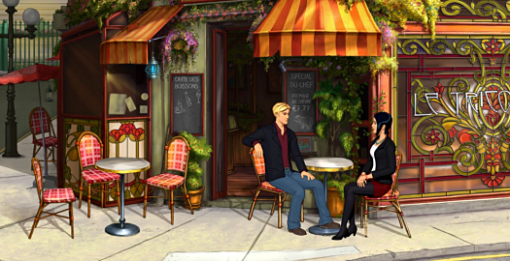 A Broken Sword adventure may not be the most obvious candidate for best comedic writing, but the series has always been a great blend of both drama and comedy, and The Serpent's Curse is no different. While it never intends to be laugh-a-minute, the game is all the funnier for its judicious use of humour rather than the throw-everything-at-the-wall-and-see-what-sticks approach. Protagonist George Stobbart is full of dry and cutting one-liners, like expressing his lack of surprise that a café has no customers after meeting its pretentious owner, and he continually lightens the mood during darker moments.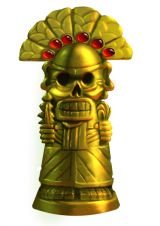 But it isn't just the main man who brings the gags. Nico's snappy banter is always a welcome feature, and the colourful supporting cast add to the comedy as well, even if sometimes they don't intend to (though the writers surely did). "Nobody move – especially you on the floor," declares the serious Inspector Navet as he enters a crime scene where a man lies dead. Elsewhere you'll find the likes of a gruff but oddly articulate henchman gardener played totally against stereotype, and a recently widowed French woman whose mourning manifests itself in delusions, each of whom offer chuckles in outlandish situations. And the return of everyone's (least) favourite goat was an inside joke for series fans that showed the developers aren't above poking fun even at themselves. Never offensive, never crass, the comedy here may be more subtle than most, but it's a clever script filled with zingers, and its Aggie Award is no joke. Welcome back, Revolution, and thanks for the laughs.
Runners-Up:

Tesla Effect: A Tex Murphy Adventure
Detective Grimoire
Jazzpunk
Quest for Infamy
 
---



Readers' Choice:

Tesla Effect: A Tex Murphy Adventure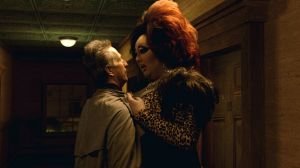 Like Broken Sword, the Tex Murphy games are not primarily comedies – they just happen to be funnier than most of those that are. Over the years, the series has developed a unique personality – or rather multiple personalities. Through dialogue choices, you can often affect how Tex responds. With a droll quip? A self-deprecating denial? Or an over-the-top demand? The comedic writing in Tesla Effect is all the more remarkable because each of Tex's diverse responses works in the context of the story arc. Do you want to laugh with Tex? Laugh at him? Be impressed? Be appalled? Sooner or later you will be given these choices, all of them equally entertaining yet leaving his core charisma intact. Tex isn't the only funny character, but he does get all the best lines, and now he's laughing all the way to the readers' Aggie podium.
Runners-Up:
Broken Sword 5: The Serpent's Curse
Jazzpunk
The Blackwell Epiphany
The Journey Down: Chapter Two
 
---
Next up: Best Writing – Drama... the envelope, please!
Continued on the next page...