Detective Grimoire Series
A full overview of all adventure games released in the Detective Grimoire Series. These can be episodes, remakes/remasters or sequels, created by either one or several companies. As long as the IP is used, we'd quantify this as part of a 'series'.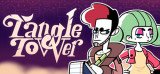 iPad, iPhone, Mac, PC, PlayStation 4, PlayStation 5, Switch, Xbox One, Xbox Series X, Xbox Series S
Freya Fellow has been murdered. The lead suspect? A shadowy figure found looming over her body, wielding a knife. The problem? That suspect… is just a painting. Unravel a thrilling mystery by exploring a strange and twisted mansion, discovering curious clues, interrogating peculiar suspect...
» Full game details