The Aggie Awards - The Best Adventure Games of 2014
page 10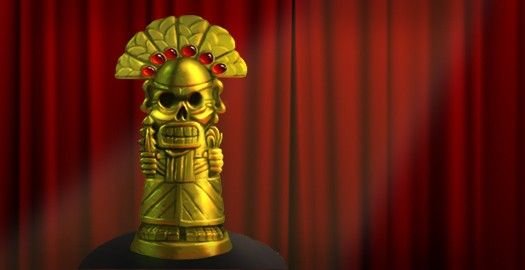 Continued from the previous page...


Best Animation:

Valiant Hearts: The Great War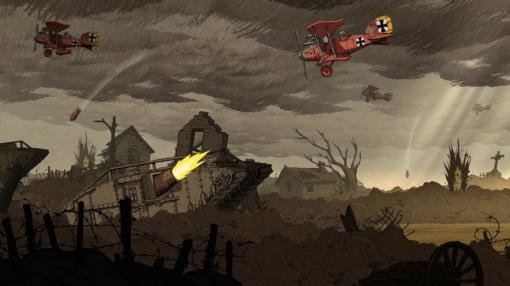 At first glance, cartoon animation might seem to be almost the antithesis of the grim brutality of war. But then the bombs start to fall… and planes fly overhead, tanks rumble across corpse-strewn battlefields, smoke billows from distant strikes, and hundreds of soldiers charge against armoured machine gun sentries, most of them falling dead in their tracks. Such are just some of the horrors thrust upon the brave men who fought in World War I, all evocatively recreated in Valiant Hearts: The Great War. Imagine a graphic novel-style rendition of Saving Private Ryan's Omaha Beach landing and you'll get the idea. (Wrong war, but all-too-similar results for its combatants.)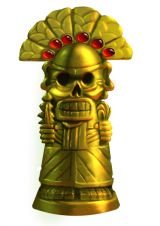 The animation may be deceptively simple, but it perfectly encapsulates the conditions of warfare and the emotional turmoil of those caught in its path. Often frantic, like when you're forced to flee in a car from invading zeppelins, and at times serene, such as poignant moments in a hospital full of wounded, backgrounds can be full of action in one moment and tellingly still the next. Even subtle touches like dust falling in a deserted house or insects buzzing around lamps contribute to a living, breathing world in peril – or rather a dying, gasping world in peril. For making us truly feel the fury of war, Valiant Hearts is a most deserving winner for Best Animation this year.
Runners-Up:

Professor Layton vs. Phoenix Wright
The Wolf Among Us
Sherlock Holmes: Crimes & Punishments
Murdered: Soul Suspect

---


Readers' Choice:

Broken Sword 5: The Serpent's Curse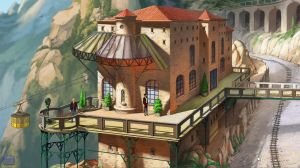 The tables are turned in the 2D vs. 3D debate, as we've both chosen 2D adventures for Best Animation, albeit different ones. Admittedly, the actual characters in Broken Sword 5 are animated in 3D, but let's not quibble over technical details. What matters is how beautiful the game looks in action, right from the opening cutscene of an eagle swooping down Catalonian mountains. It's not just the cinematics that impress, however, but the extensive in-game animations, whether engaging in gunfights, shimmying across beams, or escaping a deadly cable car ambush high up in the air. There's even a dance sequence, and of course who can forget Moue's full-bladdered squirming or George being butted by a goat? For making The Serpent's Curse feel like a cartoon come to life, the latest adventure of George and Nico earns the reader nod this year.
Runners-Up:
The Wolf Among Us
Sherlock Holmes: Crimes & Punishments
Valiant Hearts: The Great War
Murdered: Soul Suspect

---
Next up: Best Music... the envelope, please!
Continued on the next page...
Referenced Adventure Games
feature
Other articles you might enjoy