The Talos Principle Series
A full overview of all adventure games released in the The Talos Principle Series. These can be episodes, remakes/remasters or sequels, created by either one or several companies. As long as the IP is used, we'd quantify this as part of a 'series'.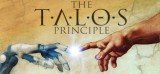 iPad, iPhone, Linux, Mac, PC, PlayStation 4, Switch, Xbox One, Oculus Rift, HTC Vive
Overcome more than 120 immersive puzzles through the eyes of an advanced artificial intelligence construct and unveil your significance at the behest of your creators. Deploy sophisticated technology to unravel each predicament entombed within digital recreations of humanity's ruins. Divert dr...
» Full game details