The Aggie Awards - The Best Adventure Games of 2014
page 19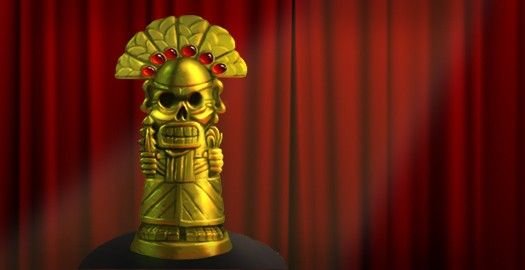 Continued from the previous page...

Final Notes
To be eligible, a game must have been launched through digital distribution, self-published online, or commercially released in either North America or the United Kingdom in the calendar year 2014.
Although they are both full-fledged games and were not originally listed together, for final voting purposes we've chosen to combine the two Danganronpa games as one, as we did in 2012 for Deponia 2 and 3.
Although their respective first episodes were released in 2014, Dreamfall Chapters, Game of Thrones, and Tales from the Borderlands will be carried over to 2015.

---

Complete list of eligible games

PC/Mac (includes multi-platform releases)
Console/Handheld (exclusives)
---
Contributors to the writing of this article include: Jack Allin, Harald Bastiaanse, Nathaniel Berens, Scott Bruner, Drummond Doroski, Joe Keeley, Peter Mattsson, Merlina McGovern, Emily Morganti, Pascal Tekaia, Steven Watson, Becky Waxman.
The Aggie Award was designed by Bill Tiller.
Referenced Adventure Games
feature
Other articles you might enjoy