The Aggie Awards - The Best Adventure Games of 2014
page 4
Continued from the previous page...



Best Writing – Drama:

The Wolf Among Us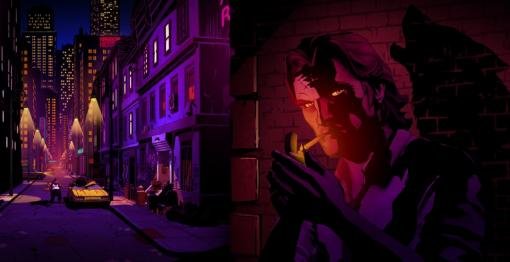 While it might seem surprising to give the Aggie award for Best Dramatic Writing to a game whose major characters include a foul-mouthed, four-foot toad, an escaped pig with a taste for whiskey, and a hot-tempered lycanthropic sheriff, the ability to handle its fantastical cast of characters with such a masterful touch is exactly why The Wolf Among Us is so deserving. These are fairy tale characters in human disguise living in modern-day New York, and there is such reverence shown to each character's individual pathos that it's almost impossible not to get caught up in their motivations, conflicts, and tragic flaws. The writing compels us to viscerally experience each Fable's miserable plight while building towards an unforgettable conclusion.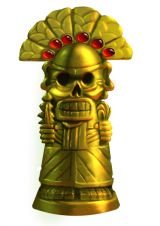 Even more impressively, as Sheriff Bigby Wolf struggles to control the beast inside, the script feels entirely authentic throughout every player choice, allowing you to craft the Bigby you want to play, not one the writers have railroaded you into inhabiting. The Wolf Among Us may be based on Bill Willingham's innovative comic series, but Telltale's adaption is every bit as fascinating and strange, due in no small part to the studio's continued excellence (and experimentation) in interactive storytelling.
Runners-Up:

The Blackwell Epiphany
The Talos Principle
Hadean Lands
Kentucky Route Zero: Act III
 
---



Readers' Choice:

Tesla Effect: A Tex Murphy Adventure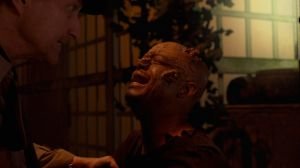 Call us crazy, but are we sensing a pattern here? As we were saying, the Tex Murphy games are not primarily comedies, as in between the yuks you can always count on a cracking mystery full of intrigue, romance, violence and drama. Cheating death in a creepy research lab, confronting the efforts of a brutal conspiracy, and exposing heartbreaking tales of loneliness and loss are all part of Tex's repertoire, capped by a spine-tingling last ditch effort to redeem an imperfect world. These are no laughing matters (though we will anyway), and by winning this reader award, Tesla Effect earns a clean sweep in the script department.
Runners-Up:
The Blackwell Epiphany
The Wolf Among Us
The Talos Principle
The Walking Dead: Season Two
 
---
Next up: Best Character... the envelope, please!
Continued on the next page...