The Aggie Awards - The Best Adventure Games of 2014
page 12
Continued from the previous page...


Best Voice Acting:

Broken Sword 5: The Serpent's Curse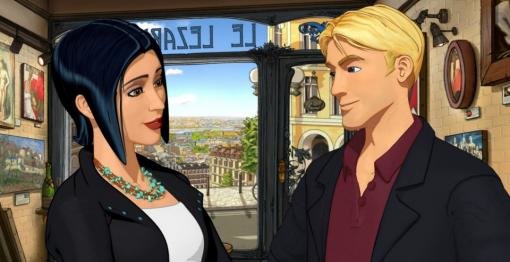 It just wouldn't be a Broken Sword game without Rolf Saxon's instantly recognizable voice as George (or is that Georges?). The mix of wide-eyed enthusiasm, good-natured stoicism and lighthearted banter really brings George alive and turns him into a real person any of us can identify with. Recruiting professional actors for game work all too often results in phoned in performances, but not here; even after all these years, Saxon (whose diverse credits range from the Teletubbies to Mission: Impossible) is clearly having just as much fun as ever.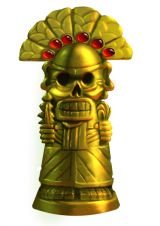 The same can be said for pretty much the whole cast, who bring equally serious pedigrees to their parts (with collective roles in everything from the soap EastEnders to the children's classic Watership Down, with numerous games in between) and convey a real sense of engagement and whimsy, weird foreign accents and all. With comic sparring dialogue such a core part of the series' appeal, it is always crucial that Revolution get it right. Well, in The Serpent's Curse they nailed it once again. The other fantastic finalists certainly made themselves heard, but ultimately we found that our Best Voice Acting award had already been spoken for.
Runners-Up:

The Wolf Among Us
The Blackwell Epiphany
The Walking Dead: Season Two
Detective Grimoire
 
---


Readers' Choice:

The Wolf Among Us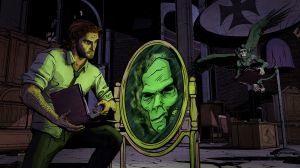 When listening to fairy tales as children, you probably didn't imagine the likes of the Big Bad Wolf, Geogie Porgie, or one of the three little pigs sounding anything like Adam Harrington, Kevin Howarth, or Brian Sommer, respectively. But Bill Willingham's Fables aren't your grandparents' folk heroes, and these modern day outcasts in New York are voiced to near-perfection in Telltale's The Wolf Among Us. The cast is huge: Snow White, Mr. Toad, Ichabod Crane, Beauty and the Beast, Tweedle Dee, Tweedle Dum and more, all of them given top-notch performances that make them come to life as real characters rather than simply cartoon caricatures. The voice acting and direction deserve much of the credit for this, and with this Aggie Award, credit is duly given.
Runners-Up:
Tesla Effect: A Tex Murphy Adventure
The Blackwell Epiphany
Broken Sword 5: The Serpent's Curse
The Walking Dead: Season Two
 
---
Next up: Best Sound Effects... the envelope, please!
Continued on the next page...
KEEP ME UP TO DATE ON

The Blackwell Epiphany
Subscribe to our newsletter and we'll keep you up to date!



» Check your e-mail to finalize registration!