Sherlock Holmes mysteries Series
A full overview of all adventure games released in the Sherlock Holmes mysteries Series. These can be episodes, remakes/remasters or sequels, created by either one or several companies. As long as the IP is used, we'd quantify this as part of a 'series'.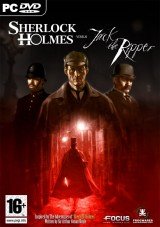 1888, London, Whitechapel district: A horrible series of crimes takes place in this East End district, as horribly mutilated women are found dead. The police have a hard time finding a serious lead and the murders continue, creating a real psychosis. Sherlock Holmes sets out to find clues in the dar...
» Full game details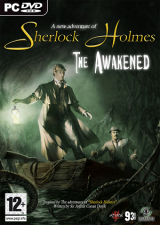 When Dr. Watson brings news of the mysterious disappearance of a young Maori maid , Sherlock Holmes investigates, only to discover the first clues of a kidnapping. Holmes' theory will be proven correct when he discovers similar cases reported in the press and by certain interrogated individuals. The...
» Full game details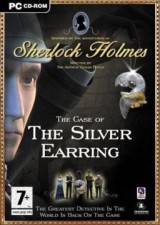 In October 1897, Sherlock Holmes, accompanied by Dr. Watson, arrives at a party in the fabulous Sherringford Hall. It was rumoured that the host, Sir Melvyn Bromsby, a construction tycoon, was to make an announcement of great importance concerning his business. Barely had he begun to welcome his g...
» Full game details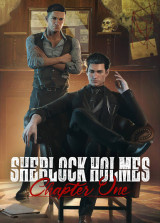 PC, PlayStation 4, PlayStation 5, Xbox One, Xbox Series X, Xbox Series S
Before he was the world's greatest detective, Sherlock Holmes was a brilliant rebel itching to prove himself. When an old wound compels him back to the Mediterranean shore where his mother died, it seems like the perfect opportunity to do just that—but beneath the vibrant urban veneer of...
» Full game details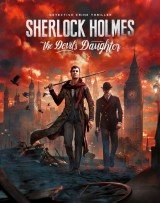 PC, PlayStation 4, Xbox One
What led young Katelyn to 221B Baker Street? Could she have discovered the dark truth about her family? Who is the charming clairvoyant that has moved in to 221C? Is there room for séances and occult rituals in the bastion of logic and rationalism? For the first time in his prestigious career...
» Full game details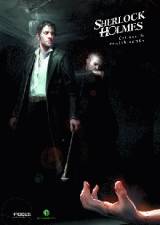 PC, PlayStation 3, Xbox 360, Xbox One
From the opening of each of the six investigations up to the arrest of the culprits and the moral dilemmas faced by the players, the new game mechanics in Crimes & Punishments convey the feeling of BEING Sherlock Holmes. Players will be able to exploit the incredible gifts and talents for wh...
» Full game details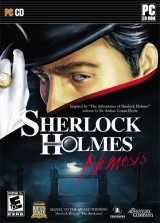 Sherlock Holmes confronts Arsène Lupin, the gentleman-burglar made famous by the literature series penned by French writer Maurice Leblanc. This battle of wits between the most famous detective of all time and the world's greatest thief takes us to late 19th century London. Arsène Lupi...
» Full game details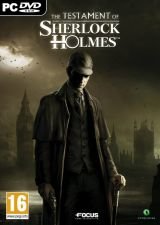 PC, PlayStation 3, Xbox 360
All evidence suggests Sherlock Holmes is the main suspect in a case involving theft, fraud and double-crossings. Unable to prove his own innocence, Holmes is rapidly losing London's trust as doubt spreads through the city like wildfire. Even Doctor Watson's faith in his friend begins to waver, as th...
» Full game details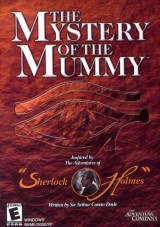 Become Sherlock Holmes as you embark on a remarkable adventure. Investigate the mysterious case of a missing archaeologist and a valuable Egyptian mummy in turn-of-the-century England. What begins as a simple case quickly becomes a web of intrigue, robbery, priceless artifacts, and murder. Your s...
» Full game details