The Aggie Awards – The Best Adventure Games of 2019
page 4
Continued from the previous page...


Best Writing – Drama:

Life Is Strange 2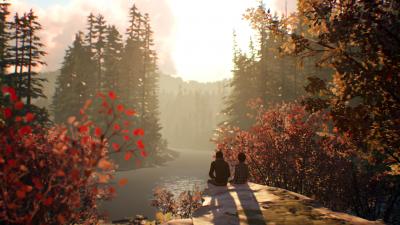 The tale of two brothers on the run in an America that pigeonholes them as outsiders, Life Is Strange 2 has a heavy weight to carry. It's all too easy for drama to cross the line into melodrama, especially when dealing with charged topics like racism and immigration. While DONTNOD'S five-part episodic sequel does occasionally fall into this trap, overall its script is a standout example of dramatic writing in a video game – one that succeeds not because of the so-called "important issues" it explores but because of its critical mass of quiet moments, when characters get a chance to connect with each other and express their humanity. Fighting to stay alive and stick together, Sean and Daniel Diaz are ordinary (for the most part) kids up against impossible odds, and their journey is riveting in large part due to the relatable, colloquial, and believable dialogue they share with each other and a diverse supporting cast, so there's nothing strange about it taking home our best dramatic writing Aggie.
Runners-Up:
Telling Lies
Disco Elysium
Whispers of a Machine
Mutazione
 
---


Readers' Choice:

Whispers of a Machine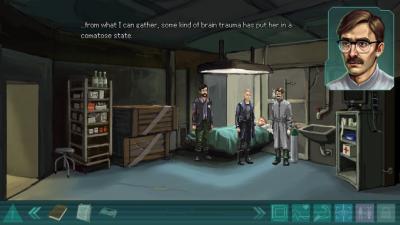 In a rural outpost set atop a giant concrete pedestal, Special Agent Vera Englund must find out the truth behind a series of murders in a world filled with open incongruities and buried conflicts. In Whispers of a Machine, a once-advanced civilization has rid itself of robots and computers, yet uses tech implants in humans. Religious strife lies just below a business-as-usual surface. Officials suppress secrets beneath professional postures, love is used to manipulate, and facts can hide as much as they reveal. It's a difficult balancing act of seemingly contradictory elements, but the dialogues tantalize, probe, disclose and horrify as the detective second-guesses everyone and everything, including her own assumptions. This is a gripping tech-noir page-turner, earning its script a highly merited reader award.
Runners-Up:
Disco Elysium
Life Is Strange 2
Detective Di: The Silk Rose Murders
Gibbous: A Cthulhu Adventure
 
---
Next up: Best Character... the envelope, please!
Continued on the next page...