The Aggie Awards – The Best Adventure Games of 2019
page 11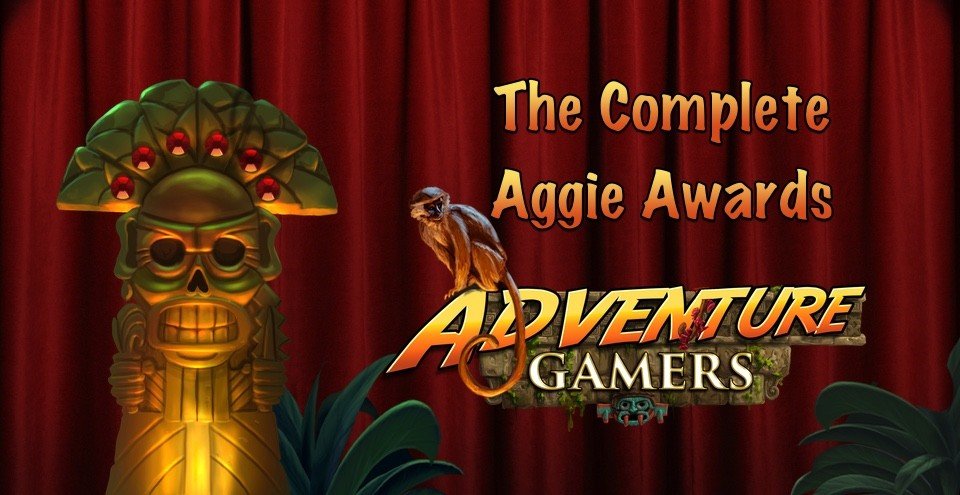 Continued from the previous page...


Best Music:

Blacksad: Under the Skin



Pendulo Studios and YS Interactive's Blacksad: Under The Skin is one of those rare genre games that understands its subject matter's musical conventions and not only delivers, but goes above and beyond expectation. Juan Miguel Martin's jazz paints the scene beautifully and encompasses a wide range of expressions, from moody and suspenseful ("Before the Storm") to energetic ("The Daily Cut") to smooth and atmospheric ("Private Eye"). Martin uses his score judiciously and with a hand that is extremely attuned to the long and storied relationship between jazz and film noir. Likewise, Inon Zur's opening theme is a perfect encapsulation of orchestral noir: freely and unashamedly using frantic, swelling strings, block chords that fall like the blade of a guillotine, and a wailing chanteuse who seems to suffer from such overwhelming apprehension that she is bereft of words and reduced only to raw, husky vocalizations. Despite the many strong challengers, there isn't a soundtrack more deserving of our Best Music Aggie than this.
Runners-Up:
Hypnospace Outlaw
Mage's Initiation: Reign of the Elements
Mutazione
The 13th Doll – A Fan Game of The 7th Guest

---


Readers' Choice:

Gibbous: A Cthulhu Adventure



Not just a pretty face, Gibbous sounds as good as it looks (at least, aside from Kitteh's cringe-inducing solo vocals). Composed by Cami Cuibus and Liviu Boar, the music offers a surprising range of rich instrumentals from subtle to playful to eerily ominous depending on the circumstance, sometimes even changing abruptly when appropriate. Although completely original, the soundtrack's inspirations can be felt throughout. At separate times you'll feel like you're in a Vincent Price or Humphrey Bogart film, while elsewhere there's a vaguely Danny Elfman-like vibe. The developer's Eastern European origins are also keenly felt, and for bringing together such an eclectic mix of tracks, Stuck In Attic scores another reader Aggie.
Runners-Up:
Whispers of a Machine
Disco Elysium
Life Is Strange 2
Hypnospace Outlaw

---

Next up: Best Acting (Voice or Live Action)... the envelope, please!
Continued on the next page...
feature
Other articles you might enjoy