The Aggie Awards – The Best Adventure Games of 2019
page 17
Continued from the previous page...


Best Adventure of 2019:

Outer Wilds

Some games follow well-trodden paths, while others branch out to varying degrees. But very rarely does one allow players to forge their own course as flexibly as Mobius Digital's Outer Wilds. Placing you in the role of a Hearthian astronaut, you have a whole star system available to explore in your rickety, makeshift steampunk-esque ship. Traveling between planets, moons, space stations and comets, you must piece together the mystery of how to save it all…in only 22 real-time minutes. It's space exploration meets Groundhog Day, as after the allotted time the sun goes supernova and you are dropped back on your home planet for another attempt. And another, and another…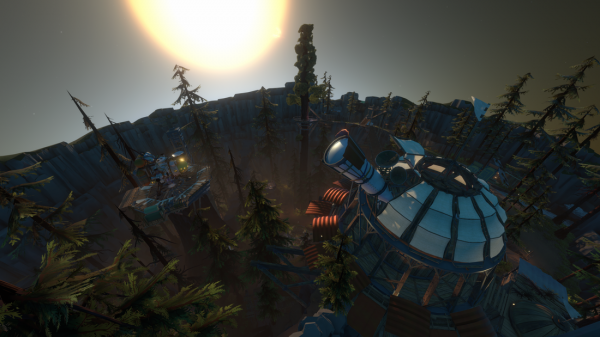 Exploration and discovery are at the heart of the experience as you interpret clues left by an ancient alien race in a desperate dash to protect your people, all the while dodging the dangers of space travel like supersized alien angler fish, sandstorms, oxygen depletion, and even just falling from great heights. With high production values, a compelling time-loop concept with incredible freedom to explore what you want and when, along with dynamically changing worlds beyond what's been seen in adventures before, it's really no wonder Outer Wilds managed to leave even the toughest of competitors behind to claim the year's top Aggie Award as Best Adventure of 2019.
Runners-Up:
Whispers of a Machine
Disco Elysium
Hypnospace Outlaw
Jenny LeClue – Detectivú
 
---


Readers' Choice:

Whispers of a Machine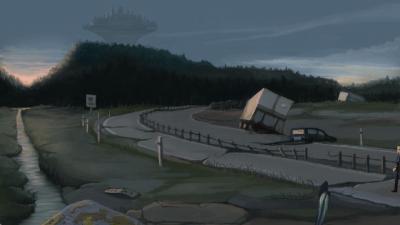 In what ultimately became a two-horse race, the award for top adventure among our readers not only came right down to the wire, it was practically a photo finish, with Whispers of a Machine barely edging out Gibbous: A Cthulhu Adventure. That tends to happen when you nab Best Story, Dramatic Writing, Gameplay, Acting and Sound Effects Aggies along the way. When the worst criticism that can be leveled against it is that its ending leaves you wanting MORE, you know you've got something special on your hands. And even that is addressed with its flexible puzzles and augmentations that allow for replaying the game and making different choices. The indie developer combo of Clifftop Games and Faravid Interactive hit the ground running with their debut solo adventures, but really found their stride in this collaborative follow-up, and we can't wait to see what they come up with next.
Runners-Up:
Gibbous: A Cthulhu Adventure
Disco Elysium
Hypnospace Outlaw
Heaven's Vault
 
---
And with that, the 2019 Aggie Awards presentation comes to a close. What a staggering number of new adventures to choose from, with such a wide and wonderful range of diversity, offering more than enough for everyone, regardless of tastes, abilities, and preferences.
Not every game could take home a coveted statuette, but we'd like to extend our sincere appreciation to ALL the developers who gave us so many great new gaming memories.
Thanks also to everyone who participated in our reader poll, and to our Patreon backers for their invaluable support.
This year is already off to a ridiculous start for new releases, so we expect more of the same insanity next year. So get playing!  See you all again in 2021.
Continued on the next page...