The Aggie Awards – The Best Adventure Games of 2019
page 9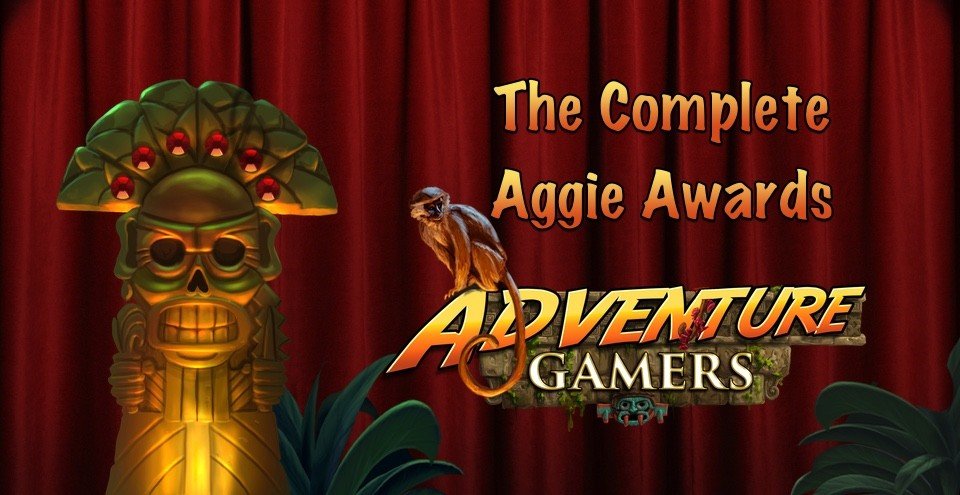 Continued from the previous page...


Best Graphic Design:

Trüberbrook



Trüberbrook opens with you pulling up to an abandoned gas station in the dead of night. A purple neon sign flickers idly, welcoming no one in particular as fireflies float dozily through the air. Above this refuge of quiet nothing, the inky darkness of the sky stretches on, peppered with a staggering multitude of stars. This is just the first of many incredibly detailed vistas to admire when you arrive in the titular German mountain village, from postcard lakesides to blizzard-flecked weather stations to stunning treehouse sunsets, all of which bring out the best in btf's painstaking efforts to blend CG with real sets. Every bit of backdrop here has been hand-built from scratch as a miniature scale model, then captured with a 3D scanner and only then blended with the game's animated characters. In this day and age where everything seems to be digital, there's still something awe-inspiring about real settings brought to life, and for doing it so effectively, Trüberbrook takes home our award for best graphics.
Runners-Up:
Eastshade
The Wanderer: Frankenstein's Creature
Draugen
Hypnospace Outlaw

---


Readers' Choice:

Gibbous: A Cthulhu Adventure



A great setting doesn't have to look jaw-droppingly gorgeous to be impressive, but it sure doesn't hurt. We (and clearly you) fell in love with Gibbous from our first look at its stunning hand-painted artwork in which there's no such thing as a straight line or right angle. Each backdrop is heavily, beautifully stylized yet incredibly detailed, and the diverse cast of characters is delightfully designed, like the square-jawed, squint-eyed, chin-dimpled protagonist Don R. Ketype, who walks around all game in his trench coat, pointy fedora and shoeless socks. It's an interactive cartoon with the artistry of Disney and the whimsy of Looney Tunes, but surprisingly dressed up in the deep hues of a dark Lovecraftian tale. Well done, Stuck In Attic.
Runners-Up:
Disco Elysium
Hypnospace Outlaw
Jenny LeClue – Detectivú
Eastshade

---

Next up: Best Animation... the envelope, please!
Continued on the next page...
feature
Other articles you might enjoy