The Aggie Awards – The Best Adventure Games of 2019
page 16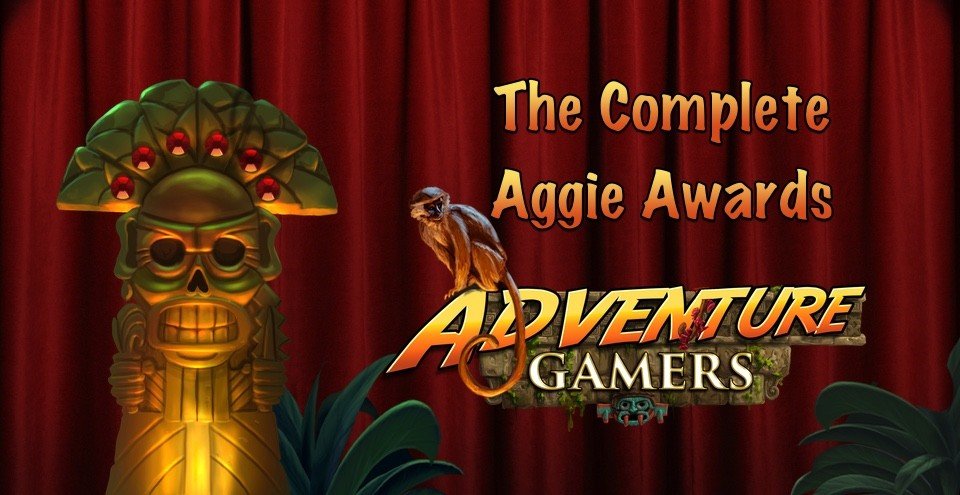 Continued from the previous page...


Best Traditional Adventure:

Whispers of a Machine


For a game that is able to consistently impress across the board, look no further than Whispers of a Machine. We had to check twice to make sure this wasn't a new Wadjet Eye title, but no, this is a joint tech-noir design effort between Clifftop Games (Kathy Rain) and Faravid Interactive (The Samaritan Paradox) that shares many of the same admirable qualities. Offering up a well-written murder mystery set in a spellbinding future world that's been to the brink of the machine apocalypse and back, the story is able to deliver a host of intriguing conflicts revolving around the thin line separating the natural and artificial, all completely ancillary to the main narrative.
Not to be outdone, the gameplay sets itself apart by innovating upon the conventional point-and-click formula while still retaining the tried and true mechanics we've come to know and love – no small feat. Through the use of nanotech augmentations, detective Vera Englund evolves over the course of the adventure, unlocking previously dormant abilities that aid her in the investigation. These enhancements are significant, as the acquired powers depend on various player choices and can be different on repeat playthroughs, requiring new approaches to puzzles and even opening or closing off specific options entirely. Great voicework, an effective score, and polished pixel visuals round out a highly commendable package that deserves to be experienced by any adventure fan, and one we're happy to award the title of Best Traditional Adventure of 2019.
Runners-Up:
Jenny LeClue – Detectivú
Eastshade
Life Is Strange 2
Detective Di: The Silk Rose Murders
Sumatra: Fate of Yandi

---


Readers' Choice:

Whispers of a Machine



In one of the closest votes in Aggie history, AG readers join us in crowning Whispers of a Machine the top traditional adventure of last year. And that's because it does just about everything right that you'd want in a point-and-click thriller. It presents a unique world recovering from near annihilation, and features a memorable protagonist adjusting to potent alterations to her mind and body. A series of seemingly random murders test Vera Englund's newfound powers of examination and deduction, taking players deep into complex secrets, producing creative conundrums like museum exhibit manipulation and a jigsaw puzzle using tattooed skin. Snippets of backstory provide compelling context as superbly written and voiced dialogues flesh out the whims and motives of the maverick victims and villains. We could go on, but at this point do we really have to?
Runners-Up:
Gibbous: A Cthulhu Adventure
Sumatra: Fate of Yandi
Detective Di: The Silk Rose Murders
Irony Curtain: From Matryoshka with Love

---

Next up: The moment of truth… Best Adventure of 2019... the envelope, please!
Continued on the next page...
feature
Other articles you might enjoy