The Aggie Awards – The Best Adventure Games of 2019
page 2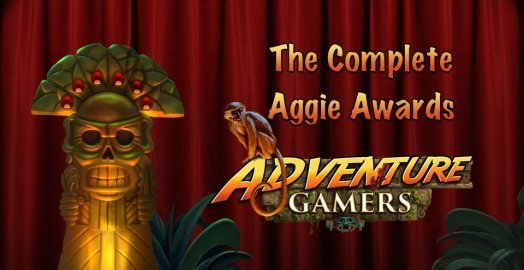 Continued from the previous page...


Best Story:

Whispers of a Machine



It bodes well for a dystopian science fiction murder mystery when it's able to successfully emulate certain aspects of cinematic classics in building its world. But Whispers of a Machine isn't content to stop there, weaving in plenty of creative touches, compelling themes and intriguing characterizations of its own. This is why Clifftop Games and Faravid Interactive's narrative collaboration resonates so strongly. Guiding Special Agent Vera Englund of the Violent Crimes unit through the investigation of a serial killer murder spree is gripping enough in its own right, but when it's skillfully infused with thought-provoking subject matter like man versus machine and human evolution versus software upgrades, it's instantly elevated to a far higher level of immersion. Add to this a degree of flexibility that allows for different routes based on player choice, and you've got a thoroughly deserving winner of our Best Story Aggie.
Runners-Up:
Life Is Strange 2
Disco Elysium
Detective Di: The Silk Rose Murders
Sumatra: Fate of Yandi

---


Readers' Choice:

Whispers of a Machine



The cleverest mysteries are able to continually baffle and surprise, and Whispers of a Machine is shockingly good at doing precisely that. Called in to investigate what seems to be a homicidal lunatic on the loose in the spunky, survivalist town of Nordsund, the technologically augmented protagonist diligently uncovers a method behind the madness. Characters and plot threads are woven expertly together throughout: a young couple desperate to have a baby, a ho-hum police commissary, a history curator fighting for the future, a suddenly reticent religious devotee. Then, with a twist, the various strands brilliantly recombine as the case reaches its climax. Seldom in an adventure game has evil looked this good, or innocence seemed so appallingly sinister, and for keeping us riveted and guessing all the way, Clifftop and Faravid sweep the storytelling awards for 2019.
Runners-Up:
Gibbous: A Cthulhu Adventure
Disco Elysium
Detective Di: The Silk Rose Murders
Life Is Strange 2

---

Next up: Best Writing – Comedy... the envelope, please!
Continued on the next page...
feature
Other articles you might enjoy