The Aggie Awards – The Best Adventure Games of 2019
page 12
Continued from the previous page...


Best Acting (Voice or Live Action):

Telling Lies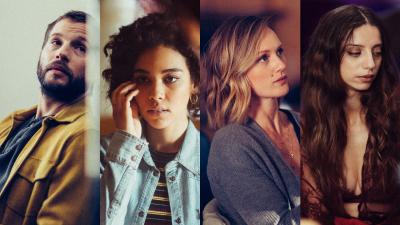 Many a box office bomb has shown us that the mere presence of Hollywood talent is no guarantee of quality. But the right actors in the right roles sure goes a long way, as was clearly on display in the FMV political thriller Telling Lies. Headlined by Logan Marshall-Green, Alexandra Shipp, Kerry Bishé and  Angela Sarafyan, whose collective credits include the likes of Spider-Man: Homecoming, Dark Phoenix, Argo and Westworld, the follow-up to Sam Barlow's Her Story featured an outstanding roster perfectly suited to their characters. Supported by an excellent script, each performer manages to command attention even during the many video clips without a scene partner, carrying out their half of a video chat conversation directly into a camera. Able to believably emote in response to their unseen counterparts and consistently delivering poignant scenes that range from singing a lullaby to a child, to threatening blackmail, to recounting traumatic stories from the past, the cast of Telling Lies was an easy pick for Best Acting Osc… err, Aggie this year.  
Runners-Up:
Life Is Strange 2
The Walking Dead: The Final Season
The Dark Pictures Anthology: Man of Medan
Whispers of a Machine
 
---


Readers' Choice:

Whispers of a Machine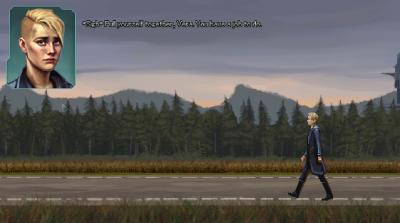 Voice-overs are a much different animal than live performances. In Whispers of a Machine, Ivy Dupler gives a remarkable portrayal of Vera Englund, the futuristic homicide detective enhanced with nanotech abilities far beyond her human capacities. Player choices make Vera's approach either analytical, empathetic, or assertive, and her tone changes adroitly from detached to sensitive to forceful, making each aspect of her personality believable. Other cast members add their reactions, passions, and quirks to the impressive vocal mix as well, from the Recycler Guy traumatized by an organically processed corpse, to Valter the squeaky geek ventriloquist, to the coroner caustically spouting morbid wisecracks. For our readers it's an Aggie award-winning performance all around. Take that, Hollywood!
Runners-Up:
Gibbous: A Cthulhu Adventure
Life Is Strange 2
Tangle Tower
Draugen
 
---
Next up: Best Sound Effects... the envelope, please!
Continued on the next page...