The Aggie Awards – The Best Adventure Games of 2019
page 13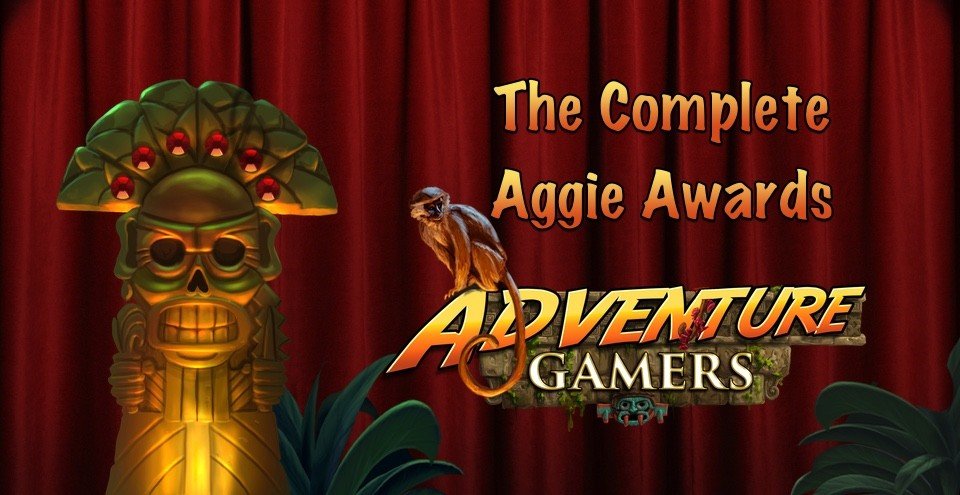 Continued from the previous page...


Best Sound Effects:

Lorelai



Sound can make or break a horror story. In Lorelai, Rem Michalski's traumatic coming-of-age story, it's not only what you see that propels you through the eponymous protagonist's nightmare life, but what you hear that will sometimes halt you in terror, afraid to find out what might be crunching right around the corner. Even in the quieter moments, ambient noises add a sinister element. As Lorelai stares at her reflection in the mirror, a clock ticks so loudly in the background that it's almost like a bomb waiting to explode, reminding you that time is passing and that you must keep moving. Don't let the banal tones of a leaking faucet plip-plopping lull you into a false sense of security, though, as horrifying effects like pigs squealing madly as they chase after you or the awful wet thunk of a severed head falling to the ground are never far away. For its rich and layered soundscape, interspersing the mundane with the terrible between brief moments of deceptive calm, Lorelai claims the Aggie for Best Sound Effects to the roar of applause.
Runners-Up:
The Dark Pictures Anthology: Man of Medan
The House of Da Vinci 2
Blair Witch
A Short Hike

---


Readers' Choice:

Whispers of a Machine



As is often the case, the real winner here is "no answer," not because no games had quality sound design, but because we tend to take ambient audio for granted unless alerted to its presence (usually for the wrong reasons). But crank up the effects volume in Whispers of a Machine and you'll realize just how well its assortment of noises echoes its dystopian contrasts. Some are familiar: voices murmuring and dishes clinking in the canteen, the burble of coffee being poured, the click of a cassette tape pushed into place, and a steel-strung banner creaking in the wind. But then there's the swoosh of a hovercraft, the grinding pulse of a laser, the buzz of household robots, and the rumble of a drone. There's even an innovative puzzle that features a background din from which noises must be eliminated to reveal an essential clue. For deftly combining the two seemingly disparate elements into one convincing whole, Clifftop and Faravid take home another Aggie statuette from our readers.
Runners-Up:
Gibbous: A Cthulhu Adventure
Hypnospace Outlaw
Blair Witch
Outer Wilds

---

Next up: The Silver Aggies... the envelope, please!
Continued on the next page...
feature
Other articles you might enjoy