The Aggie Awards – The Best Adventure Games of 2018
page 7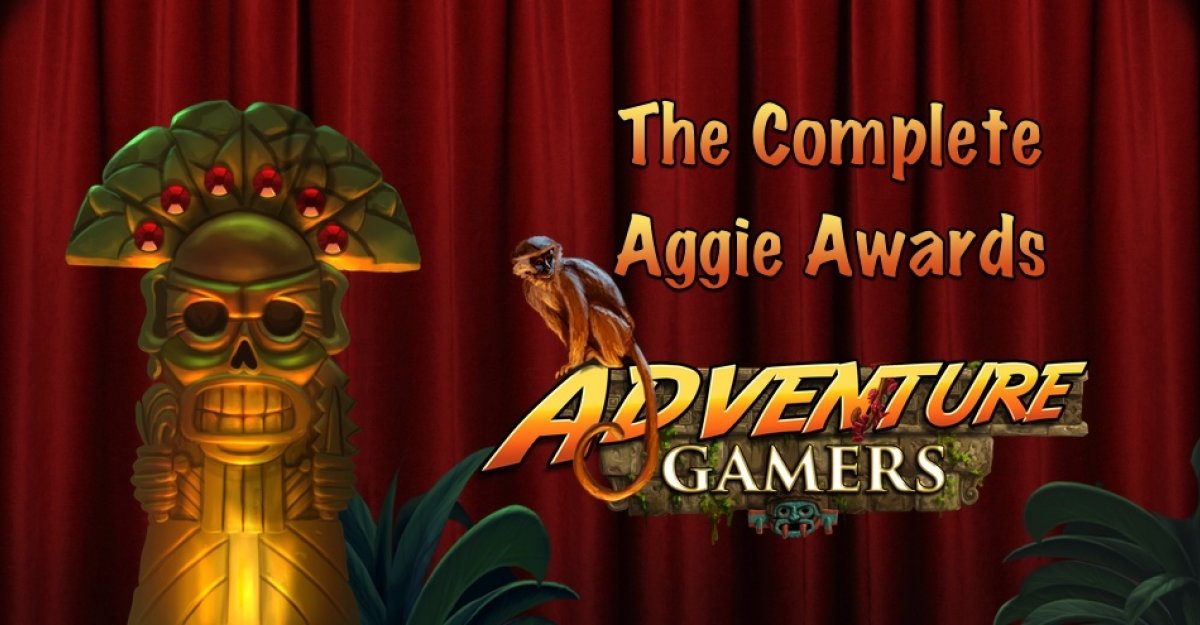 Continued from the previous page...
Best Concept:

Call of Cthulhu, The Council (tie)
Great minds think alike! While narrative RPGs aren't entirely new, historically they've been a mash-up of traditional genre conventions rather than an integration of role-playing into a proper adventure game. But this year, not one but TWO different games embraced the complex challenge of tailoring rich investigative mysteries to personal gameplay preferences. Unavowed did this as well, but to a lesser extent than Call of Cthulhu and The Council, which implemented a similar conceit in surprisingly different ways. They did so to varying degrees of success overall, but it's the core idea driving each that has earned them the shared 2018 Aggie Award for Best Concept, along with our sincere hope that we see more hybrids of this type in future.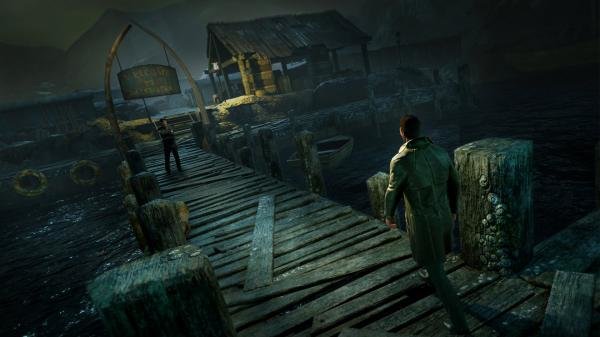 Cyanide Studio's Call of Cthulhu is Lovecraft done right, and in a way that we've really never seen in a video game before. As a P.I. visiting the island township of Darkwater in 1924, you find yourself beset on all sides by the threat of madness, with nothing but your chosen abilities to further your investigation and guard you from unspeakable cosmic entities – what little comfort that is. Whether you're the type of player who favours the more delicate solutions that persuasion and observation skills afford, or one who prefers the reliability of physical strength, there are plenty of ways to customize your gameplay experience. Each of them are equally valid but available only to those whose attributes are best suited to resolving them, making the distribution of "Character Points" a thoughtful, personal matter throughout. These role-playing elements come honestly, as the game is based on Chaosium's pen and paper RPG, and they add a welcome strategic element to the rich Lovecraftian experience.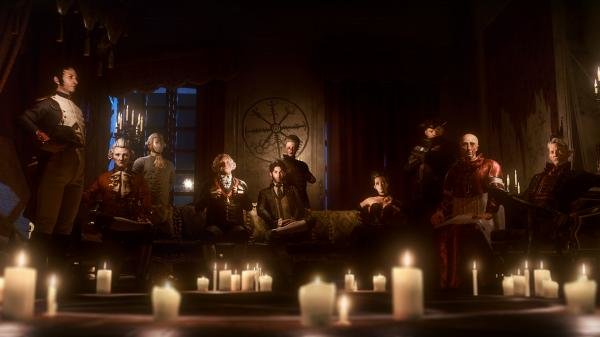 In a game about manipulating others into seeing things your way, two things are of great importance: a sense of agency, and conversations that flow naturally. By tapping into RPG mechanics, Big Bad Wolf's The Council does far more with these than a more conventional point-and-click can do. Its resource management and skill point systems encourage planning and allow for many small but very tangible rewards to be earned for thoroughness and early successes. The confrontation system is far more organic and tense than the infinite retries of a traditional dialogue tree, further promoting figuring out people's strengths, weaknesses and secrets beforehand. With failure punished both statistically and story-wise, this is a game where every choice is meaningful but not equally viable. The added complexity is a refreshing change from the norm that makes it hard to go back to the same old-fashioned click-through conversations.
Runners-Up:

Return of the Obra Dinn
STAY
The Gardens Between
We Were Here Too

---


Readers' Choice:

Return of the Obra Dinn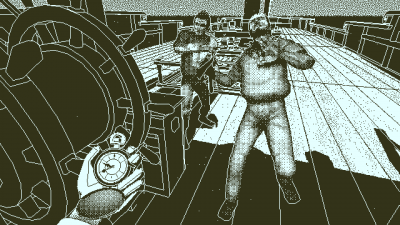 It's rare, but sometimes a game comes along with an idea so simple that works so exceedingly well that you can only wonder why no one thought of it before. It took Lucas Pope to marry what amounts to a giant logic grid puzzle with outstanding environmental storytelling. It sounds so easy: discover the names and gruesome cause of death of everyone aboard a 19th century ghost ship, as well as the killer where applicable. Actually identifying 60 different corpses is delightfully challenging, however, armed only with a crew roster, a few group sketches, a glossary of nautical terms and jobs, and a map of the boat's layout, along with a magic stopwatch that lets you view a frozen scene of the deceased's moment of death. For our readers, this added up to an overwhelming victory for Return of the Obra Dinn for best concept.
Runners-Up:
Leisure Suit Larry: Wet Dreams Don't Dry
Unavowed
The Council
Hero-U: Rogue to Redemption

---
Next up: Best Setting... the envelope, please!

Continued on the next page...

feature
Other articles you might enjoy