The Aggie Awards – The Best Adventure Games of 2018
page 17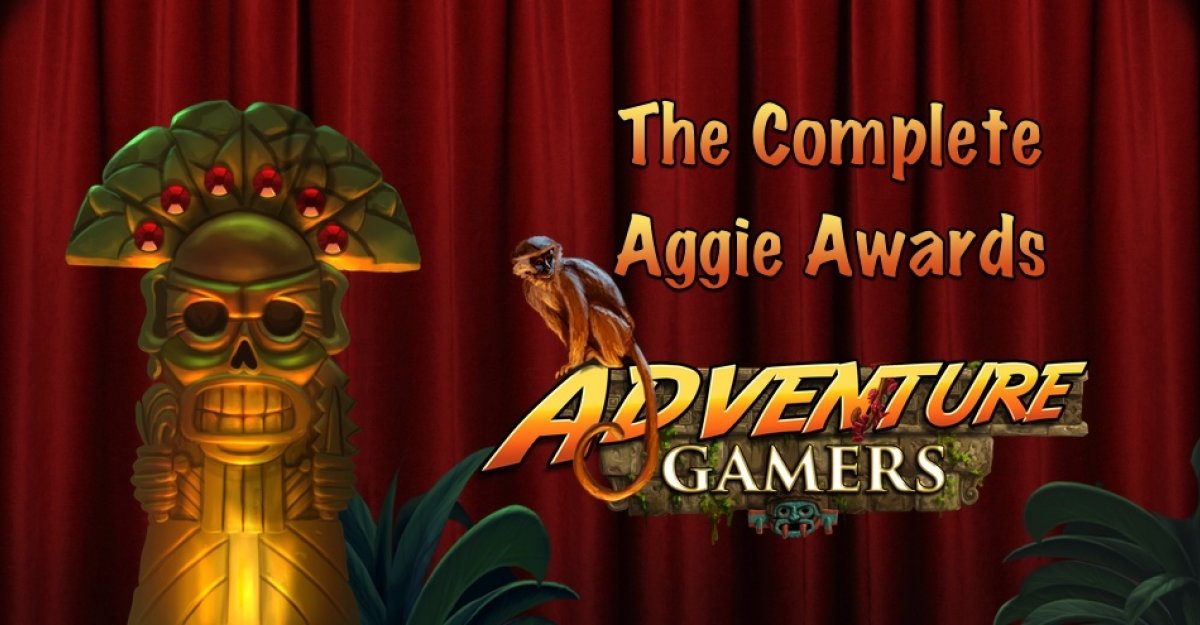 Continued from the previous page...
Best Adventure of 2018:

Unavowed
Dave Gilbert is no stranger to the Aggies, having earned top honours in 2014 for The Blackwell Epiphany. But it's one thing to cap off a popular five-part series with a triumphant final act, and quite another to start all over again with a new story and new cast, and make it bigger and more ambitious than any game the little indie studio had ever made before. So it was no sure bet that Unavowed would be able to follow in its acclaimed predecessor's footsteps. Fortunately, even with such big shoes to fill, the new game not only fully measured up to our expectations, but surpassed them in virtually every way.
Really we shouldn't be THAT surprised, as Wadjet Eye has become synonymous with thoughtful, highly-polished adventures, and for everything new in Unavowed, there are more than enough familiar studio trademarks to ensure another success. The production values are all top-notch, from the gorgeous pixel art by Ben Chandler and Ivan Ulyanov, to another brilliant score by Thomas Regin, to the usual superb voice acting from the entire cast. The game's previous Aggies speak to the quality of its story and writing, delivering a compelling modern supernatural fantasy filled with ghosts, demons, mages, mer-people and more, and infusing it with an entire team of believable, richly-developed protagonists. Those alone would put it in any game-of-the-year conversation.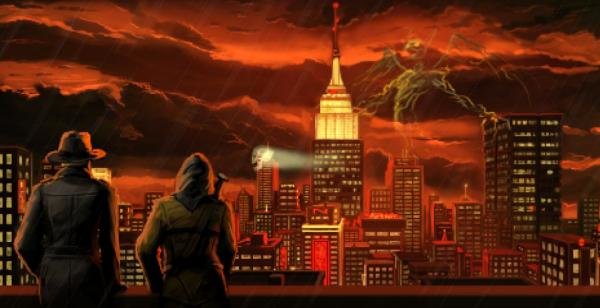 The accomplishments don't stop there, however, as Unavowed took an already winning formula and went above and beyond, with a choice of male and female lead characters, branching narrative paths, genuinely thought-provoking moral quandaries, and three entirely different backstories to choose from, providing a welcome degree of replayability. On top of an already impressive achievement, it all adds up to a thoroughly engaging adventure you can experience more than one way, each of them equally valid and every bit as rewarding. It took a lot to beat out the innovative Return of the Obra Dinn (and others) for the top award of 2018, but Unavowed shone in every respect, earning the developer its second Best Adventure Aggie to put on the mantel.
So, Wadjet Eye, no pressure or anything, but what's next?
Runners-Up:

Return of the Obra Dinn
The Pillars of the Earth
FAR: Lone Sails
Forgotton Anne

---


Readers' Choice:

Unavowed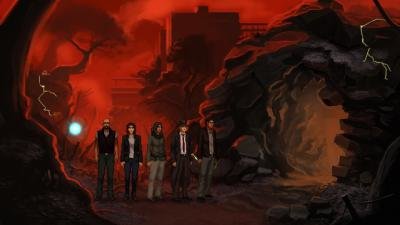 Best Story, Best Writing – Drama, Best Gameplay, Best Graphics, Best Music, Best Acting, and Best Traditional Adventure… nope, we had no idea where this award was going! Okay, maybe we had an inkling that Unavowed might take home your GOTY Aggie as well. And really it wasn't close, leaving even its nearest competitor in the dust. What we didn't expect was that each of the five reader finalists were all traditional adventures. Even in acknowledging the greatness of Return of Obra Dinn, far more voters ultimately felt more comfortable with the tried-and-true. Just an observation; no judgment here! Especially when there's such a clear-cut favourite so far ahead of the field. Take a final bow, Wadjet Eye. You've earned the acclaim.
Runners-Up:
Leisure Suit Larry: Wet Dreams Don't Dry
Detective Gallo
Lamplight City
Unforeseen Incidents

---
And so ends another incredibly busy, diverse year of adventuring with a little something for everyone, and more than enough to go around. Though they couldn't all be winners, we extend our sincere thanks and admiration to ALL the developers who gave us so many great new gaming memories in 2018. We're also grateful to our community for participating in our reader poll (and of course, for continuing to show their support for the genre here at Adventure Gamers).

If the number of upcoming releases on our calendar is any indication, we can look forward to plenty more where these came from, so at last we bid you a final adieu so we can get right back to work on 2019.

Now go forth and game, and see you all again this time next year!

Continued on the next page...

feature
Other articles you might enjoy