The Aggie Awards – The Best Adventure Games of 2018
page 6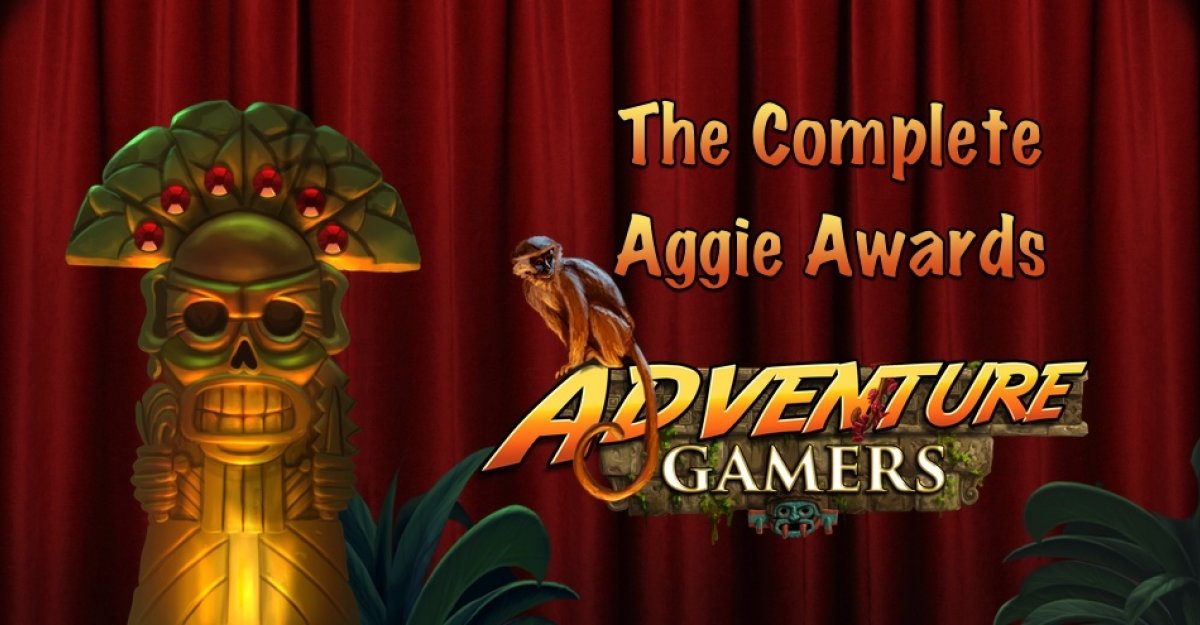 Continued from the previous page...
Best Gameplay:

Return of the Obra Dinn
There are hundreds of games that cast players as a homicide detective investigating a murder, but of those, only a paltry few manage to make you feel like you're actually solving a mystery rather than watching your character put the pieces together. Many games are seemingly afraid to leave you to your own devices, instead spoon-feeding you clues and conclusions – or at the very least nudging and winking very broadly – until you arrive at the only viable decision remaining. Return of the Obra Dinn isn't one of those games. Lucas Pope, in his own typically atypical way, has made one of the great detective games of all time, earning the year's Best Gameplay award in the process.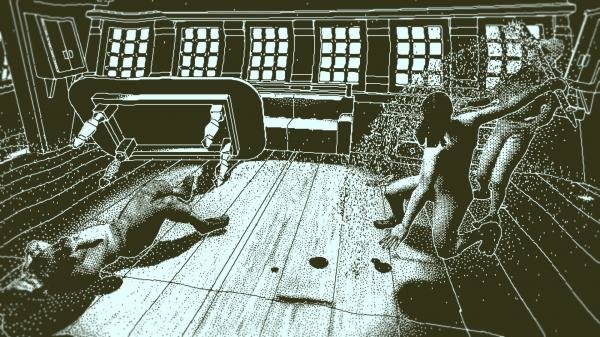 Return of the Obra Dinn not only allows you to solve its central mysteries through your own cleverness, it outright refuses to lend a hand. As an insurance adjuster investigating the unexplained deaths aboard the long-lost-but-recently-found eponymous merchant vessel, you are given a ship to explore, a notebook, and… a magic stopwatch that can show you a frozen tableau of the final instant of a dead person's life (as magic stopwatches do). With only these tools, it's up to you to explore the boat and pick apart each blood-spattered scene of the crime, marking down your deductions about every corpse's identity and manner of death based on the visions provided. The game's smart distribution of clues both subtle and overt lead you on an intellectually thrilling chase after the truth, and with patience and perseverance it's possible to correctly identify every member of the crew – and man oh man, is it ever satisfying when you do.
Runners-Up:

Unavowed
FAR: Lone Sails
The Gardens Between
Beyond the Sky

---


Readers' Choice:

Unavowed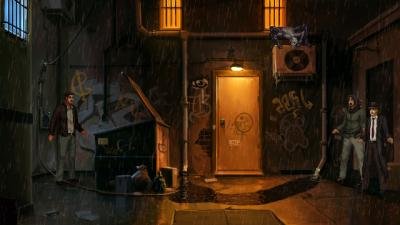 Instead of emphasizing a series of progress-hindering obstacles, gameplay in Unavowed is highlighted by choices that actually have a tangible effect. At the beginning, you select a personal history for the main protagonist, which opens up one of three entirely different playable flashbacks. Later you'll pick specific companions for each mission and leave others behind, thereby changing the approach to your goal. And during each quest is a moral decision that has a notable impact on the game's ending (which itself offers several distinct variations). Of course, along the way you will still collect and use inventory items, tap into the physical and supernatural skills of your teammates, interpret clues, transport between dimensions, and come up with some creative solutions to finally get your way. It's not a puzzle-intensive journey, but a consistently engaging one with no unwanted filler, and for that Wadjet Eye secures the reader choice for best gameplay experience.
Runners-Up:
Leisure Suit Larry: Wet Dreams Don't Dry
Return of the Obra Dinn
Detective Gallo
Lamplight City

---
Next up: Best Concept... the envelope, please!

Continued on the next page...

feature
Other articles you might enjoy