The Aggie Awards – The Best Adventure Games of 2018
page 10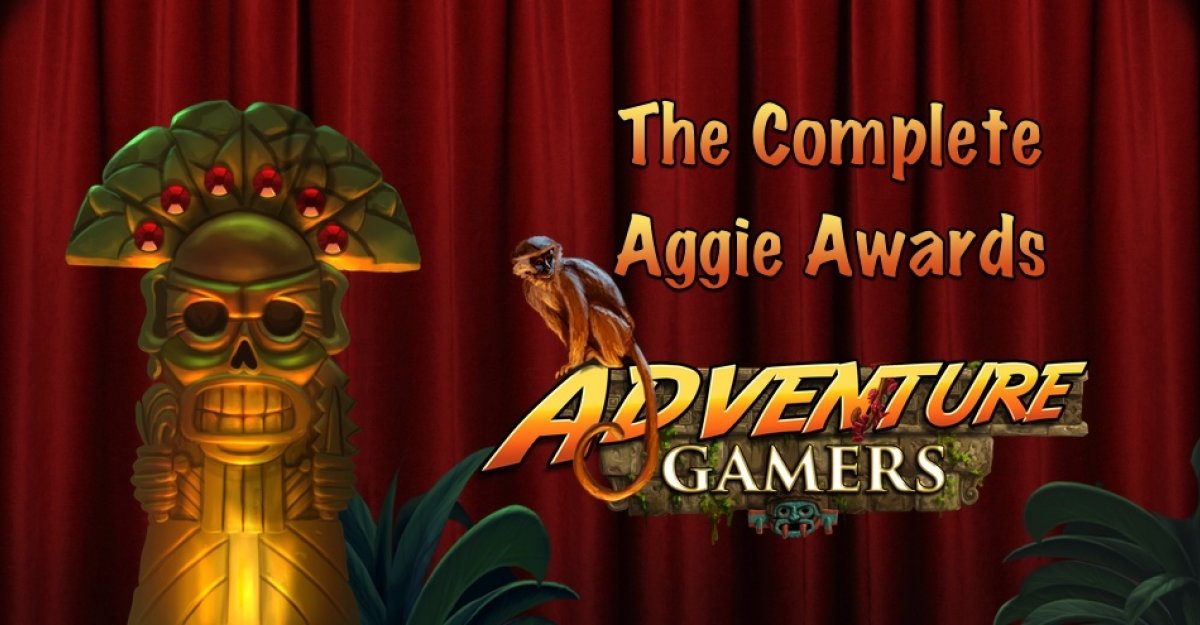 Continued from the previous page...
Best Animation:

CHUCHEL
In Amanita's charming CHUCHEL, the eponymous fuzzball with an acorn hat spends most of his time in manic pursuit of his favourite fruit, a ripe red cherry – and then working himself out of the jams he invariably lands himself in. His shenanigans are a riot, whether cracking a giant egg with an oversized spoon too heavy to balance, brawling with punch-up robots, playing whack-a-pinkish-bean-shaped-critter, being dangled upside down by a Kong-sized hand, or trying to free his tongue stuck to ice. The zany cartoon world in which he lives can be hazardous, but whether Chuchel gets squashed, blown up, stretched or morphed into something else entirely, cartoon rules apply, and he eventually returns to his original shape – usually.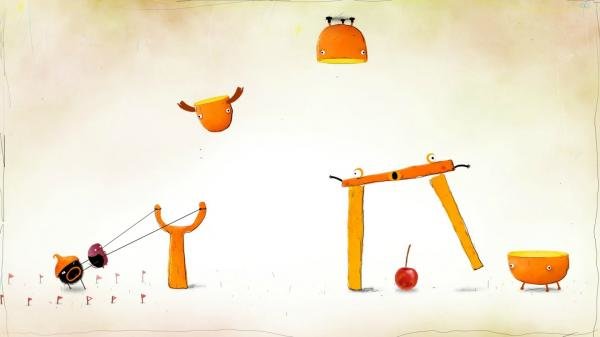 Equally animated is Chuchel's wide range of emotions when reacting to the crazy characters he meets. He might throw a temper tantrum, display frustration, cower in fear, approach calmly and politely, or jump for joy. It's anything but subtle, so there's never any doubt about how he feels at any given moment, which is crucial in a game with no (intelligible) words. What makes this array of activity all the more impressive is that it's all gloriously and painstakingly hand-animated. None of that fancy 3D stuff here! CHUCHEL looks surprisingly simple in still screenshots, but in motion it's continually a delight. Realism plays no part in this world, allowing its visual gags to draw us in and make us laugh. Call it poetry in commotion: for successfully making us care about this ever-so-human clump of fluff, the indie Czech developer claims another 2018 Aggie for Best Animation.
Runners-Up:

Detroit: Become Human
Illusion: A Tale of the Mind
The Gardens Between
Forgotton Anne

---


Readers' Choice:

Detroit: Become Human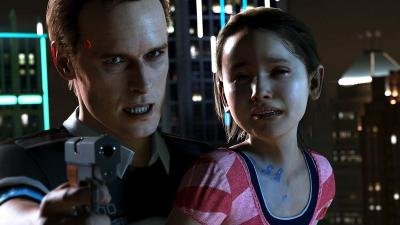 If there's one thing that looks better than Detroit: Become Human, it's seeing Detroit in motion. Sometimes that newfangled "3D" thing IS all it's cracked up to be! The game's many stunning cutscenes are breathtaking, its characters' gestures and emotive facial expressions incredibly lifelike, and its Quick Time Events deliciously cinematic. With the high point arguably being a daring escape across a busy freeway, often the action moves at such breakneck speeds that you'll need to replay certain segments multiple times just to properly enjoy them in all their eye-catching glory. Hand-crafted animation put up a commendable fight even among our readers, but in the end you found that nothing could match the slick moving presentation of Quantic Dream's latest opus.
Runners-Up:
Forgotton Anne
Unavowed
Lamplight City
CHUCHEL

---
Next up: Best Music... the envelope, please!

Continued on the next page...

feature
Other articles you might enjoy