The Aggie Awards – The Best Adventure Games of 2018
page 12
Continued from the previous page...
Best Acting (Voice or Live Action):

Unavowed
With a great story full of memorable characters, there was still one ingredient left to make the cast of Unavowed a smashing success. Fortunately, Wadjet Eye is no stranger to excellent voice acting, continually casting talented actors and providing just the right direction, and this game proved no exception. Demon exorcisms, tortured dragons, and suicidal elementals could so easily have come off as hokey and forced, but here they are all colourfully and vividly brought to life. With a diverse mix of veteran performers like Shelly Shenoy, SungWon Cho and studio staple Abe Goldfarb, along with newcomers such as Julia Park and Ally Murphy, to name just a few in a uniformly remarkable cast, these actors needed to be at the top of their games to make us believe the otherwise unbelievable. To say that they managed this would be an understatement; to say that they did so at an award-winning level for Best Acting is not.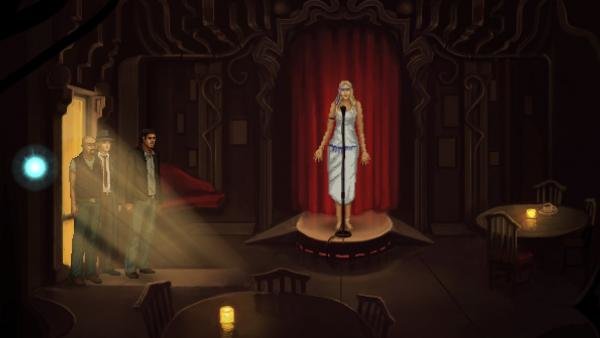 Really nothing less would have sufficed, as each character has been given a degree of humanity often lacking in pixelized avatars, with fleshed-out backstories and intense personal experiences including alcoholism, tragic self-sacrifice, and overwhelming guilt. From heartbreak to rage to hilarity, these actors had to be prepared to run the gamut of emotion, and they delivered with aplomb. Arielle Siegel's performance as Vicki Santina, the tough-talking Staten Island detective, is both humorous and poignant, reminding us that even cops have softer sides – when they're not standing up to monsters. As Calliope, Abigail Wahl conveys the perfect balance of spacey flower child and hyper-intelligent Muse, longing to bask in her newfound joy of living among us. They all feel like real people (or genies, or spirits, or ligamentals) with real problems, so we care about their fates and agonize deeply over the choices we must make on their behalf. And then of course there's Ivy Dupler, who is so good in four different roles that we invited her to narrate our Aggie presentation this year!
Runners-Up:

Detroit: Become Human
Detective Gallo
Unforeseen Incidents
The Pillars of the Earth
 
---


Readers' Choice:

Unavowed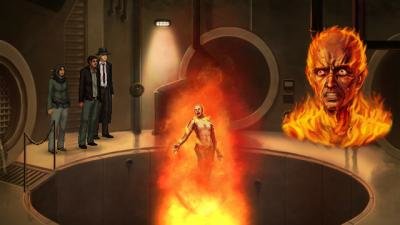 Every role in Unavowed, whether major or minor, is expertly performed: Mandana's tone is matter-of-fact, with passions held carefully in check, making her intense response to over-the-top horrors even more memorable. Eli's voice, on the other hand, is often tinged with emotion, from sarcasm to nerviness to gratitude. He comes across as a geeky Sam Spade, courageously and believably confronting the paranormal, despite his nerdy instincts. Group leader Kalash has a grizzled, gritty voice with a faint aristocratic accent, which clearly signals that he is in charge. There are too many fine actors to mention by name, but the young Violet Young deserves a special shout-out for convincingly providing entirely different voices – a notoriously difficult role even for adults to pull off. It's ironic that the only character without a voice in Unavowed is YOU, but that's okay when every other cast member helps contribute to another clean sweep of staff and reader Aggies alike.
Runners-Up:
Detective Gallo
Leisure Suit Larry: Wet Dreams Don't Dry
Lamplight City
Detroit: Become Human
 
---
Next up: Best Sound Effects... the envelope, please!
Continued on the next page...