The Aggie Awards – The Best Adventure Games of 2018
page 9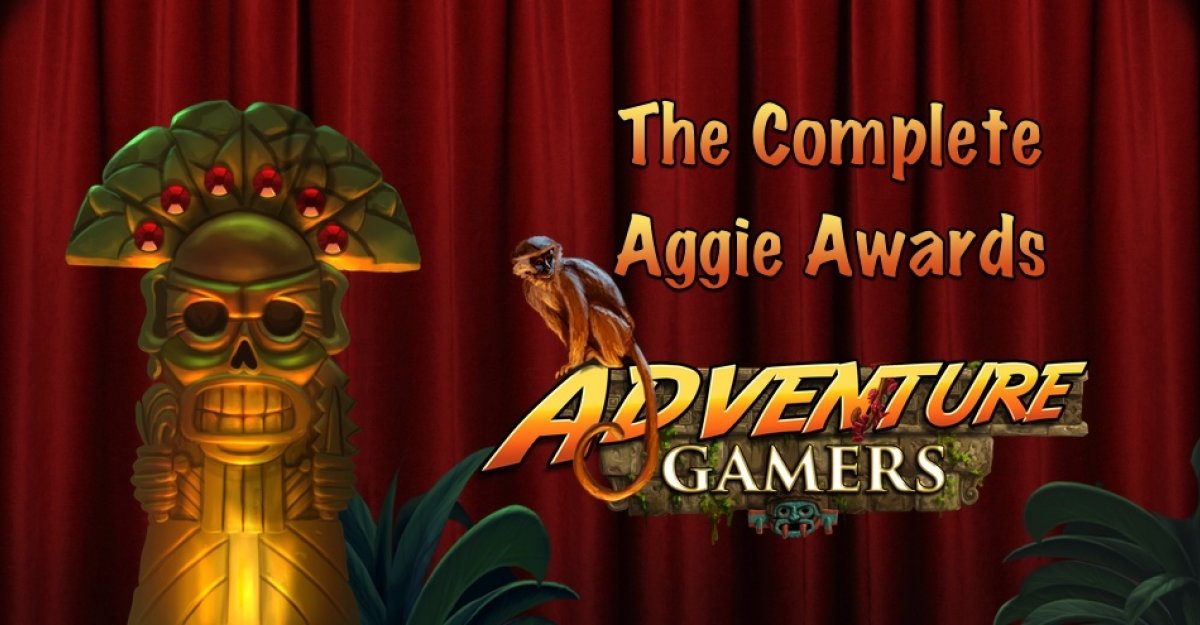 Continued from the previous page...
Best Graphic Design:

Detroit: Become Human
Regardless of whether you believe David Cage's latest choice-based adventure is a storytelling triumph or an exercise in heavy-handed melodrama, it's hard to deny that Detroit: Become Human looks anything short of phenomenal. It's clear right from the beginning that Quantic Dream threw an enormous amount of effort and care – and yes, money – into the game's visual presentation, which includes both wonderfully lifelike character design and photorealistic environments that you genuinely want to explore from top to bottom. Even the game's weather systems are incredible; when its heroes trek through the wind, rain, and snow, they look absolutely miserable and chilled to the bone. While such attention to detail might seem like a trite thing to praise, a lot of games fail to hit this mark and yet it's imperative to get right when attempting to tell an emotionally-charged story with an emphasis on authentic interactions.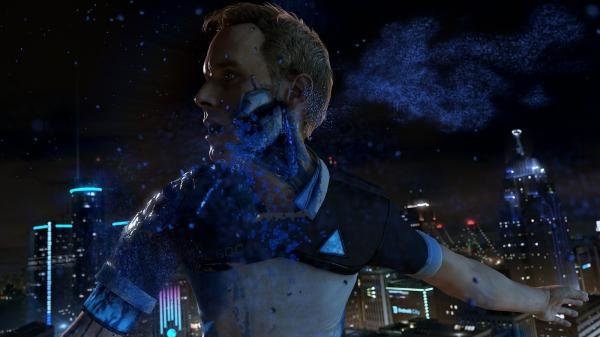 Detroit blows right past the uncanny valley with characters that look amazingly realistic, infusing the game with a nuanced believability that's absolutely essential to the experience. The meticulously modeled city itself, meanwhile, benefits from the developer's willingness to keep one foot on the ground. It certainly feels like a futuristic metropolis, from its state-of-the-art cars and stoic android population to its sleek, modern architecture, but it's not so far removed from our own world that you can't relate to the surroundings. Tucked beneath the neon glow and electronic veneer lies a beating human heart, which you'll encounter in the surprisingly mundane (and tech-free) suburban homes and all-too-familiar neighbourhood convenience stores. The entire package is pure eye candy, and the more time you spend admiring the sights all around you, the more you'll feel like you're actually there. It almost seems unfair to compare games having multi-million dollar budgets with small-scale indie productions, and yet historically we've chosen the more stylized artistic directions over slick hyper-realism. This time, however, Detroit blew us away, earning the game our Best Graphic Design Aggie over some impressive competitors.
Runners-Up:

Unforeseen Incidents
Unavowed
My Brother Rabbit
Repentant

---


Readers' Choice:

Unavowed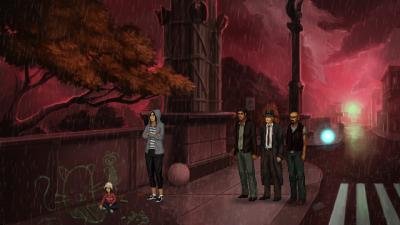 For anyone unclear on why pixel art is still a thing now that technology can support so much more, the answer is simple: Unavowed. It's not a case of lower resolutions concealing a lack of talent, it's an art form in its own right that looks sublime in the right hands. Hands like Ivan Ulyanov and Ben Chandler's. The former's character models are wonderfully diverse, representing a realistic cross-section of New York City (and beyond), while the latter's landscapes are vividly painted with bold colours to establish a supernatural flavour. There are no blue skies (or even grey clouds) here, just ominous hues of pinks, orange and red. The lighting is similarly evocative, and while there are plenty of recognizable backdrops, from back alleys covered in graffiti to the streets of Chinatown to the shoreline overlooking the Statue of Liberty, there are also troubling signs of another world creeping into our own around the edges. Rarely have pixels ever looked so good, earning Wadjet Eye another reader Aggie.
Runners-Up:
Leisure Suit Larry: Wet Dreams Don't Dry
Detective Gallo
Lamplight City
Unforeseen Incidents

---
Next up: Best Animation... the envelope, please!

Continued on the next page...

feature
Other articles you might enjoy