The Aggie Awards – The Best Adventure Games of 2018
page 11
Continued from the previous page...
Best Music:

The Pillars of the Earth
Daedalic's masterful adaptation of Ken Follett's The Pillars of the Earth is an adventure suitably described as "epic" – and a game with such a towering story deserves an equally monumental soundtrack as a backdrop. Sparing no expense, Daedalic brought in the FILMharmonic Orchestra of Prague to provide an original composition, and listening to it while navigating the world of Shiring is truly a joy. The music is an unbroken, dynamic symphony that provides the gentle peace necessary during the quiet moments, but builds and crescendos at urgent points of decision. Whether exploring a town, communing serenely with a fellow monk, or trying to escape a deadly inferno, the score is always perfect for the circumstances.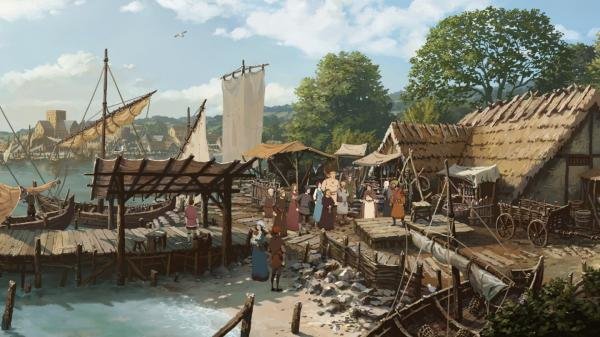 This three-part historical adventure is a wonderful game that excels in many areas, but its standout achievement is how effective its soundtrack is throughout the entire experience. It's not an accompishment of any individual song, but instead an ever-present framing of the sweeping dramatic narrative that hits all the right emotional beats. It's consistently one of the most impressive things you'll hear in a modern adventure, and certainly worthy of being recognized as the Best Music award winner for 2018.  
Runners-Up:

Return of the Obra Dinn
Forgotton Anne
Unavowed
My Memory of Us
 
---


Readers' Choice:

Unavowed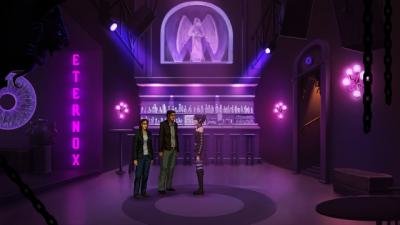 Sure it LOOKS good, but how does Unavowed SOUND? Well, if the reader Aggie for best music is any indication, possibly even better. Thomas Regin's score continually evokes the reality of New York City: jazz from the clubs and bars is blithely danceable or wistfully moody, while mystic strings atop hollow gong-like vibrations complement Asian ethnic neighbourhoods. This contrasts with the game's suspenseful fantasy, where brutal conflicts are backed by pulsing orchestral music and ghostly manifestations are embellished by eerie electronic tones and whistle-like reverberations. It's an atmospheric delight that never overshadows the characters when then talk, which is a good thing because Wadjet Eye may just have something to say about that award as well…
Runners-Up:
Leisure Suit Larry: Wet Dreams Don't Dry
Detective Gallo
Lamplight City
My Brother Rabbit
 
---
Next up: Best Acting (Voice or Live Action)... the envelope, please!
Continued on the next page...