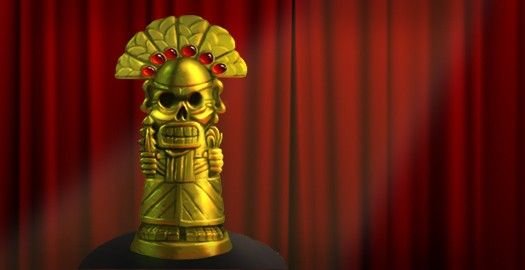 Continued from the previous page...



Best Setting:

Kentucky Route Zero: Acts 1-2



Ah, that mythical, faraway land known as Kentucky, full of surreal wonder and Lynchian mystery... Well, maybe not normally, but in the hands of developers Cardboard Computer, Kentucky Route Zero becomes a strange mash-up of comfortable down-home Americana, Twin Peaks, and the labyrinth from House of Leaves. Despite all the weirdness – tunnels that don't obey the laws of physics, forests full of giant animals, gas stations shaped like a giant horse's head – there's always a sense of world-weary realism. Things creak, rust, and sway in the wind. Cars pass quietly on a distant highway. Mosquitoes flit around in the headlights of your delivery truck. It looks, sounds, and feels like the American South.
With most games trying their hardest to recreate similar-but-different versions of Middle Earth, Coruscant, or New York, it is a refreshing change to see designers tackle something different, and we were duly impressed that a place that could so easily have been mundane was imbued with such a rich sense of history and intrigue. Through a masterful combination of folksy music, moody art, and evocative sound effects, this magical realist vision of Kentucky comes to life, a place where the familiar and the bizarre sit around a campfire and play guitar. For immersing us so deeply in a place so delightfully unusual, Kentucky Route Zero earns this year's Best Setting Aggie over some serious competition.
Runners-Up: Lilly Looking Through, Brothers: A Tale of Two Sons, Gone Home, Goodbye Deponia

---


Readers' Choice:

Brothers: A Tale of Two Sons



You wouldn't want to live there, but the world of Brothers: A Tale of Two Sons is a great place to visit. As you set out from your rural seaside village, you'll soak in awe-inspiring sights like blood-stained battlefields of giant warriors, snow-covered landscapes, forests lined with hanging bodies, and an abandoned giant castle, to name just a few of the reasons this game copped the readers' choice for Best Setting.
Runners-Up: Goodbye Deponia, Memoria, Amnesia: A Machine for Pigs, Kentucky Route Zero: Acts 1-2
---

Next up: Best Graphic Design... the envelope, please!

Continued on the next page...

feature
Other articles you might enjoy