2013 Aggie Awards
page 18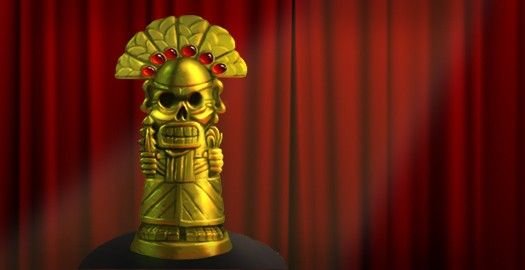 Continued from the previous page...



Best Adventure of 2013:

Brothers: A Tale of Two Sons


The battle for the top adventure game of the year was a tight one between all five finalists, and a virtual deadlock between the top two. Brothers: A Tale of Two Sons and Gone Home are very different games that many may balk at calling adventures at all. But we're here to celebrate brilliant adventure experiences, not argue pointless labels, so one of them was destined to come out on top. But which?? (No ties allowed for the Game of the Year!) Round and round we went, until Brothers emerged the narrowest victor in Aggie Award history.
Brothers is a truly phenomenal game that's like no other, and it manages to communicate an incredibly moving story without so much as a word. The main characters, a pair of young brothers, speak only in unintelligible (to us) gibberish, but the familial connection created through their cooperative actions is unmatched. With an innovative control scheme, each brother can (and must) be controlled simultaneously, contributing their personal strengths to overcome the collective obstacles that threaten them. It's hard to believe that the way you control characters can be so integral to the emotional heart of a game, but developer Starbreeze has succeeded in accomplishing just that. This is a duo whose bond is made stronger by their hardships, and players can't help but feel like an intimate part of this relationship with every button press.
Set in an expansive, Grimm-style fairy tale land, this is a story of love and loss, full of intrigue and fantastical exploration. The path you traverse is constantly offering up something new, every moment memorable. It's hard to pick a standout scene when it's all so good. Paddling through Arctic waters as a magnificent mammal leaps out in front of you; the horror of witnessing a cult attempting to offer sacrifice as blood literally flows beside them; the thrill of flying through the air and swooping through the mountains. These are but three examples in a world that never grows stale and refuses to keep you in the same place for too long, each scene laden with backstory. While the game never forces you to veer off the main path, if you do you'll often be rewarded with some powerful, thoughtful moments.
Not to be outdone, Brothers looks and sounds as wonderfully as it plays. The music complements the varied action perfectly, offering whimsy and tension in equal doses, while the gorgeous use of colour and lighting highlights the highly atmospheric 3D scenery. Make no mistake, however: there is an element of platforming involved in the service of the game's many puzzles, and a degree of dexterity is required. Bear with the early learning curve, however, and you will be richly rewarded. Regardless of how much praise we lavish, this is a game you simply need to play for yourselves. It's a treat start to finish, one that every genre fan (any genre fan) owes it to themselves to experience. At the end of the day, Brothers: A Tale of Two Sons is immersive, thought-provoking, gorgeous and fun, making it a worthy winner of our Aggie Award for Best Adventure of 2013.
Runners-Up: Gone Home, Kentucky Route Zero: Acts 1-2, Goodbye Deponia, The Night of the Rabbit

---


Readers' Choice:

Cognition: An Erica Reed Thriller



Having already claimed five reader Aggies, surely it should come as no surprise that Cognition lands the Game of the Year Award as well. Partly funded by Kickstarter, long before Kickstarter was on a lot of people's maps, Cognition proved what can be done with a little bit of money and a whole lot of talent, effort, and passion from those who clearly love and understand the genre. We'd call Phoenix Online Studios an up-and-coming developer to watch, but where is there to go when you're already at the top?
Runners-Up: Memoria, Brothers: A Tale of Two Sons, Gone Home, BEYOND: Two Souls, Goodbye Deponia

---

That concludes the 2013 Aggie Awards! Still to come, a few final notes. Down below, as always we welcome feedback in the comments section! (Intelligent, respectful feedback, that is, but you already knew that.) Thanks for reading and voting, and we'll see you all again next year for the titanic battle of Kickstarter releases (and many, many more).

The Adventure Gamers staff would like to offer our sincere congratulations to the developers (and publishers) of all games that won awards, and our thanks to the many readers who participated in our public voting poll.

Continued on the next page...

feature
Other articles you might enjoy