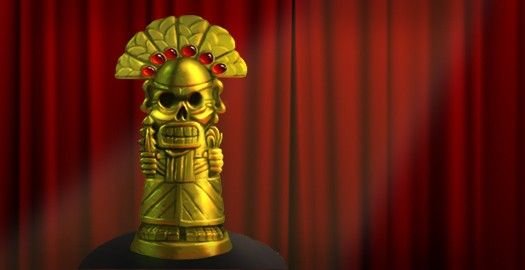 Continued from the previous page...



Best Story:

Gone Home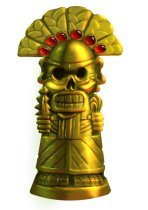 It is a late, stormy night in 1995. You are Katie Greenbriar, a high school graduate who has just returned home after a year abroad in Europe. The house you arrive at, however, is one you have never been to since your family only moved into it a few months earlier. As you step into the sprawling, unfamiliar household, one thing becomes immediately apparent: Your entire family appears to be gone. The only immediate clues left behind are a note from your sister and a desperate message on the answering machine from a mysterious girl. This is just the tip of the iceberg in the intimate family mystery that is Gone Home. As you begin to explore the deserted house, you will gradually discover the troubled stories of your mother, father, and most notably your sister, Sam.
What makes Gone Home truly stand out isn't just the unexpected twists and turns the story takes as you follow Sam's moving journey. It's how integrated the gameplay is with the multi-layered story. Everything you do and see and hear, from the very personal audio diaries you find to a simple jewelry receipt left lying around, unlocks another small piece of a very poignant story that touches on sensitive issues that most games won't even approach. With very few puzzles to solve, exploration is the gameplay, and connecting the individual pieces of the story becomes the narrative puzzle you'll feel driven to complete. The result is an incredibly nuanced, immersive experience that will resonate with you emotionally at the time and continue to linger well after the credits have rolled. It's an experience that will appeal to anyone who enjoys a good character-driven adventure, making it a fairly easy choice for this year's Best Story Aggie Award.

Runners-Up: Brothers: A Tale of Two Sons, BEYOND: Two Souls, Lost Echo, The Raven: Legacy of a Master Thief
---


Readers' Choice:

Cognition: An Erica Reed Thriller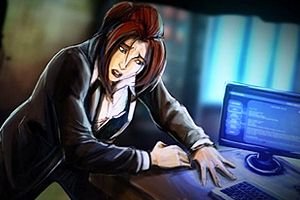 Phoenix Online Studios' serial killing-within-serial killing mystery got off to a rousing start in 2012 and carried its momentum through another three compelling episodes in 2013. With all due respect to the developer's own talented team of designers, we'll go out on a limb and suggest that a certain "consultant" named Jane Jensen might have had a little something to do with Cognition fairly comfortably claiming the reader award for top story of the year.
Runners-Up: Memoria, BEYOND: Two Souls, The Raven: Legacy of a Master Thief, Brothers: A Tale of Two Sons
---
Next up: Best Writing – Comedy... the envelope, please!

Continued on the next page...

feature
Other articles you might enjoy