Dreamfall Chapters - Ragnar Tørnquist
interview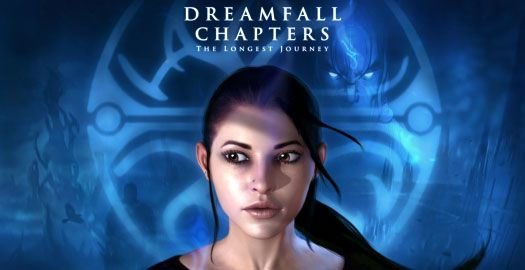 Ragnar Tørnquist surprised and delighted many adventure fans when he recently formed his own studio, Red Thread Games, and announced that the team would at last be giving us a new installment in The Longest Journey saga. Since then, the overwhelming response to Dreamfall Chapters on Kickstarter has offered definitive proof that TLJ remains of the most popular adventure game franchises of all time. With the fundraising campaign soon drawing to a close, we had a talk with the acclaimed writer/designer to chat about the past, present and future of Stark, Arcadia, and his independent development studio in Norway.

---

Ingmar Böke: Hello Ragnar, it's my pleasure to welcome you to Adventure Gamers. You recently launched your Kickstarter campaign for Dreamfall Chapters with enormous success. Obviously The Longest Journey saga has tons of loyal fans that have waited for this moment for many years, but did you ever expect SUCH an overwhelming response to your work? And what are your thoughts on the campaign so far?
Ragnar Tørnquist: Hi, and thank you! No, we really did not expect such an overwhelming response to our Kickstarter campaign. Our most optimistic projection was $200,000 in the first twenty-four hours, and we didn't really think we'd get that much.
We made more than twice that in less than a day, and we were completely blown away by the support and generosity of our fans.
We were expecting to be biting our nails from start to finish, but we met our original target in a week, and we recently passed the $1 million mark, which is amazing. There's only a handful of games that have made this much money, and we're both honoured and humbled to be amongst them. Our fans are simply incredible, and there are apparently a LOT of them. More than we thought.
Ingmar: What lessons did you learn from previous crowdfunding campaigns, and which positive examples influenced your own Dreamfall Chapters campaign?
Ragnar: We looked closely at pretty much every big Kickstarter there's been, from Double Fine Adventure and onwards, but the campaigns we've learned the most from were Project Eternity and Broken Sword. Those two provided the model for what we wanted to do and accomplish, and we felt both were very well run campaigns that reflected the level of ambition and professionalism we were aiming for.
We spent many months analysing other campaigns and building our own, before we felt ready to launch, and that time – all the research and analysis – was definitely time well spent.
Europolis in action

Ingmar: Since teasing fans with your $2 million stretch goal on Kickstarter, there's been much speculation about about "TLJ Home". Anything you can tell us about that?
Ragnar: No, not yet, but keep your eyes open! More information will be arriving very, very soon.
Ingmar: Unless I'm mistaken, Chapters will resolve Zoë's story, but not necessarily April's. Will we be seeing more adventures in the TLJ universe in future? When looking into the future of Red Thread Games, what is it you see in your crystal ball beyond Dreamfall Chapters?
Ragnar: We have tons of ideas, of course, but right now our focus is squarely on Dreamfall Chapters, and it will remain so for the next year and a half. There might be more games in The Longest Journey saga, and there will definitely be other stories and other universes. Our focus will always be on story-driven games with strong characters, themes and challenging gameplay ideas.
Ingmar: Thanks a lot for doing this, Ragnar. Most appreciated! All the best with Dreamfall Chapters and your new company.
Ragnar: Thank you very much!
Referenced Adventure Games
interview
Other articles you might enjoy