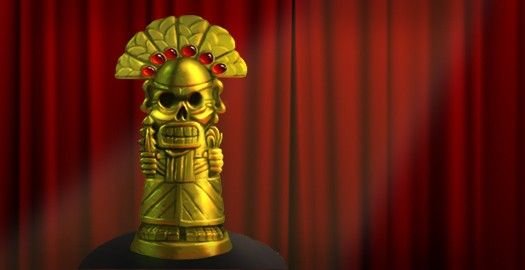 Continued from the previous page...



Best Writing – Comedy:

Goodbye Deponia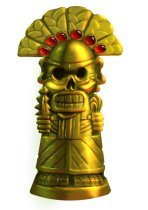 Daedalic's popular trilogy is on a winning streak, the first two games collectively garnering our best comedic writing award in last year's Aggies. This year's entry, Goodbye Deponia, caps the ongoing story with the raucous antics of Rufus, a self-promoting daredevil still trying to escape his junk-strewn planet to reach the floating paradise of Elysium. Rufus is master of the provocative remark, the caustic one-liner, and the groan-worthy pun. His overconfidence steers him to the wrong place at the wrong time with gleeful abandon. During the series finale, this slapstick anti-hero is electrocuted, shot from a cannon, chloroformed, and used as a recipe ingredient. He is trapped inside an execution machine, guessing which button does what. He demonstrates disco moves in front of enemy security cameras and chases a bearded baby along a swinging construction beam. He even finds himself stuck in the game's tutorial section with no instructions forthcoming – and concludes that he has finally gone to hell.
Much of the no-holds-barred humour in Goodbye Deponia (including a few instances which probably should have been barred) comes at the expense of the wacky characters that Rufus cajoles, deceives, and wrangles. These include a tone-deaf cowboy, a peeping-Tom ghost, a perky noose salesman, and laundry cultists. Pop culture references abound, as do send-ups of Star Wars, Eastern mysticism, and TV sitcoms. Through it all, Rufus embraces ridiculous situations, celebrates noxious inventory combos, delights in the humiliation of others, and eventually finds a way to do the right thing (after trying every bizarre alternative). He's very rarely likeable, but he sure is laughable. So we now say goodbye to the offbeat planet of Deponia with another golden Aggie to add to the junkpile, and our thanks for the pratfalls, the wit, and the whimsy that made this the funniest game of the year.
Runners-Up: The Cave, The Night of the Rabbit, Astroloco: Worst Contact, Fester Mudd: Curse of the Gold – Episode 1: A Fistful of Pocket Lint
---


Readers' Choice:

Goodbye Deponia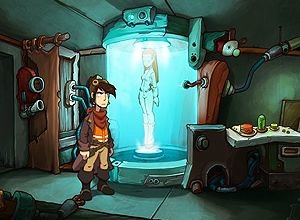 The protagonist of Daedalic's Deponia series is a scumbag; he's crass, narcissistic, rude, and obnoxious... and that's on a good day. But apparently we're degenerates, too, because together we found him pretty darn funny, particularly since he always seems to get his comeuppance, usually in hilarious ways. For keeping us all laughing right to the end of the series finale – even when we knew we probably shouldn't be – you folks joined us in awarding this game the top comedy of 2013.
Runners-Up: The Cave, The Inner World, The Night of the Rabbit, Kentucky Route Zero: Acts 1-2
---
Next up: Best Writing – Drama... the envelope, please!

Continued on the next page...

feature
Other articles you might enjoy