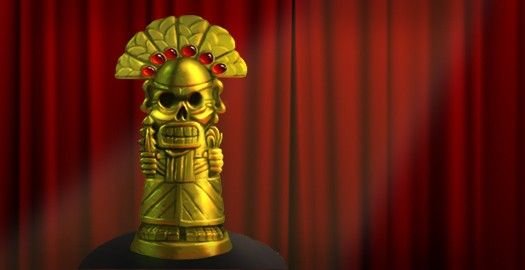 Continued from the previous page...



Best Writing – Drama:

Gone Home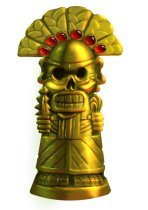 In fiction writing, an author's job is to fool the reader into thinking that a world made out of words is real. Games have it easier (pictures being worth a thousand words and all that), but even a beautifully rendered scene is empty until good writing brings it alive. Well, if you think the setting of this year's Best Dramatic Writing winner is an empty house, you've got it all wrong. The house you explore in Gone Home is brimming with words – practically every item you look at, uncover, turn over, or flip through has a story to tell – and the quality of the script is what makes the game so captivating.
The masterful writing is most obvious in Sam Greenbriar's audio diaries, narrated to her older sister Katie throughout the year Sam started a new high school, rebelled against her parents, and fell in love. Nuanced, intimate, and painfully relatable, Sam's diaries remind us what it's like to be a confused teen wrestling with emotions we all had to learn how to deal with even if our personal situations differed. But Gone Home's writing goes far beyond these tape-recorded monologues. Every magazine, sheet of notebook paper, postcard, and even boxes of cereal strewn throughout the family house in some way contribute to the meticulous construction of a world three-dimensional not only in its graphics, but also in its narrative. And let's not forget that writing isn't only about words. Structure, pacing, foreshadowing, irony, climax and epiphany – good fiction nails these, and The Fullbright Company did exactly that.
Runners-Up: The Walking Dead: 400 Days, Kentucky Route Zero: Acts 1-2, BEYOND: Two Souls, Phoenix Wright: Dual Destinies
---


Readers' Choice:

Cognition: An Erica Reed Thriller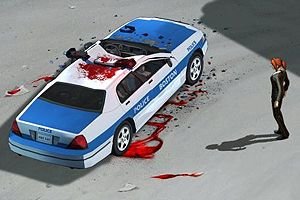 Cognition is not for the faint of heart, pulling no punches in its brutal tale of Boston FBI agent Erica Reed, who's out to solve her brother's murder even as a new killer stalks her every move. For its take-no-prisoners handling of such mature subject matter, and for keeping everyone guessing all throughout this gritty cat-and-mouse mystery, Cognition very narrowly caps off its best story Aggie with the top dramatic writing award as well.
Runners-Up: Gone Home, BEYOND: Two Souls, Memoria, The Walking Dead: 400 Days
---
Next up: Best Character... the envelope, please!

Continued on the next page...

feature
Other articles you might enjoy