2013 Aggie Awards
page 12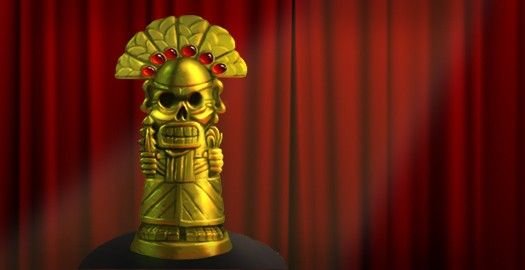 Continued from the previous page...



Best Voice Acting:

BEYOND: Two Souls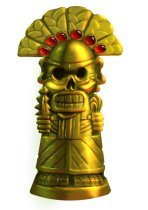 Could it have been anything else? BEYOND: Two Souls, Quantic Dream's ambitious tale about the adventures of a young woman and the paranormal entity which accompanies her, boasted acting talent that few other adventures could match this year. The main character, Jodie Holmes, was played by none other than the Oscar-nominated Ellen Page, while Jodie's mentor was played by the incomparable Willem Dafoe, whose own prolific resume includes playing Jesus Christ for Martin Scorsese and the Green Goblin in Spider-Man. The supporting cast also included considerable Hollywood talent, such as Kadeem Hardison (Cole Freeman) and Eric Winter (Ryan Clayton). Sony's support provided the means to recruit an embarrassment of voice acting riches rarely seen in the genre anymore.
BEYOND certainly placed significant demands on the lead role, and Page was more than up to the challenge. Her ability to make players feel emotionally invested in a journey that encompasses her coming-of-age struggles as well as the harsh emotional realities of being an outsider was a revelation. Dafoe, who portrays Jodie's mentor and surrogate father, was also equal to the task, turning in a performance that was as unsettling as it was unforgettable. Hardison's turn as one of Jodie's few friends was also notable for providing a believable emotional anchor throughout the game's chaotic but fantastic story. Lead designer David Cage's continued experimentations with video games as emotionally resonant works of art can only succeed if the talent he enlists can breathe life and immersion into his sophisticated characters, and the cast of BEYOND: Two Souls provided a tableau of relatable, sympathetic, and real personalities, earning it the Aggie nod for Best Voice Acting over some stiff competition.
Runners-Up: Gone Home, The Walking Dead: 400 Days, The Night of the Rabbit, The Cave

---


Readers' Choice:

BEYOND: Two Souls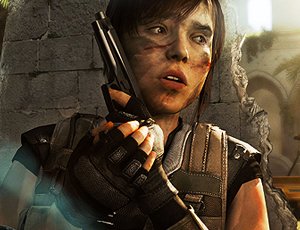 It's almost a little unfair. When the likes of top Hollywood talents like Ellen Page and Willem Dafoe take on relative unknowns in adventures with a tiny fraction of the budget, it's probably not going to end well for the competition. And indeed, while the runners-up acquitted themselves very well in the polls, the excellent performances in BEYOND: Two Souls swept the staff and reader top voice acting honours entirely on merit, not name recognition alone.
Runners-Up: The Walking Dead: 400 Days, Cognition: An Erica Reed Thriller, The Night of the Rabbit, Gone Home, The Raven: Legacy of a Master Thief

---
Next up: Best Sound Effects... the envelope, please!

Continued on the next page...

feature
Other articles you might enjoy