2013 Aggie Awards
page 14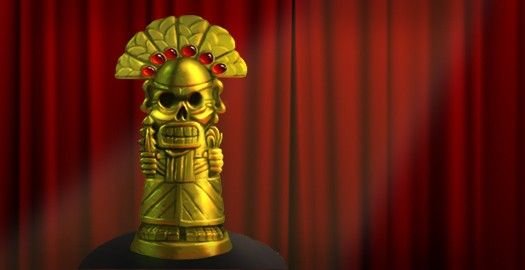 Continued from the previous page...



Best Independent Adventure:

Gone Home



In 2012, three friends who worked together on the BioShock series quit their day jobs and moved into a sprawling house in the Portland area to make a game. The following year we were graced with Gone Home, a game coincidentally set in a sprawling, Portland-area house. Even for players who aren't aware of this background, the amount of love and care The Fullbright Company poured into Gone Home's production should be obvious from their tender depiction of the Greenbriar family, their passion for the game's subject matter, and their meticulous attention to detail in constructing this ordinary, yet extraordinary world. With its singular focus on exploration, featuring a protagonist and premise typically ignored in mainstream media, Gone Home is the epitome of an indie game: one that simply couldn't exist if big budgets and publisher expectations were involved.
Interestingly, Gone Home owes a lot to the BioShock DLC Minerva's Den, a first-person shooter with bits of story stuck in here and there. The team that made Gone Home was also responsible for those story bits. In designing their own game, they took a risk by leaving out the action gameplay that accompanies most mainstream first-person games, focusing instead on telling a story through narrative interludes and environmental clues. In the process, they stripped out exactly what makes a game like BioShock a hit – but that didn't prevent Gone Home from resonating with an audience far larger than most adventure games, nor from gaining recognition above and beyond most home-grown indies with comparable budgets. Here at Adventure Gamers, we applaud Gone Home's developers for following a dream and sharing the story they wanted to tell without giving in to audience or industry expectations. This Best Indie Aggie Award is our way of saying thanks to The Fullbright Company for quitting their day jobs.
Runners-Up: Kentucky Route Zero: Acts 1-2, Papers, Please, Lilly Looking Through, Amnesia: A Machine for Pigs

---


Readers' Choice:

Cognition: An Erica Reed Thriller



Phoenix Online is an inspirational indie success story. The team worked diligently for many years (and through several heavy-handed cease-and-desist orders) on their King's Quest-inspired Silver Lining freeware series before turning their attention to their first commercial project. And what a fine job they did with their grisly paranormal murder mystery tale, as Cognition handily won our reader vote for top independent adventure of the year.
Runners-Up: Gone Home, Kentucky Route Zero: Acts 1-2, Papers, Please, Face Noir

---

Next up: Best Console/Handheld Adventure... the envelope, please!

Continued on the next page...

feature
Other articles you might enjoy