2013 Aggie Awards
page 17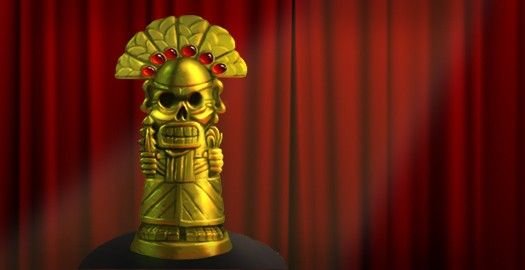 Continued from the previous page...



Best Traditional Adventure:

Goodbye Deponia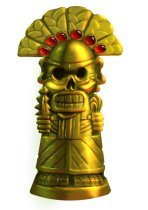 Maintaining tradition isn't always easy. But with the Deponia trilogy, Daedalic Entertainment has managed to combine a classic point-and-click adventure structure with a non-traditional hero in an appealingly madcap world. Deponia is a cartoon-like garbage planet cobbled together with haphazard shapes, quirky colour schemes, odd protuberances, and rickety machine parts. The inhabitants are no less eccentric, including Rufus, a rabblerousing quipster, and Goal, a patrician with brain implant issues. The discombobulating forces that rule Deponia provide heaps of material for unusual puzzle solutions – silly disguises, satirical dialogue, way-out pattern analysis, and inventory mishmashes. At a time when adventure games are getting shorter and easier, the Deponia games have consistently provided many hours of challenging gameplay, character interaction, well-animated cutscenes, and absurdist humour.
The stakes are higher than ever in Goodbye Deponia, the saga's third installment. The ultimate fates of planet Deponia and the floating city of Elysium are to be determined here. Rufus responds by diving back into a past life chapter and cloning himself into three – thereby creating three times the disruption and rampant cluelessness. He will rally a rebel alliance of friends and acquaintances, who all know better than to trust him, in a final attempt to save the world. This series finale provides multiple plot twists, explores hidden character motivations, and offers a reason for Rufus's death-defying exuberance. It also presents a gratifyingly ironic – though not exactly blissful – ending. Taking up the torch dropped by LucasArts, Daedalic's Goodbye Deponia renews the essence and the many pleasures of the vintage adventure game. As a result, it gets our top accolades and a chorus of "Huzzahs!" for the Best Traditional Adventure of 2013.
Runners-Up: The Night of the Rabbit, Lost Echo, Memoria, The Raven: Legacy of a Master Thief

---


Readers' Choice:

Cognition: An Erica Reed Thriller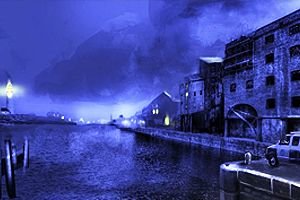 Daedalic may be the flag bearer for the traditional adventure these days, with a whopping three of the top five finishers, but it was Cognition that took home the top reader award. Its unapologetically adult storyline and clever cognition-based gameplay were matched by stylish graphic novel-like visuals and an outstanding soundtrack to make for a memorable episodic psychological thriller.
Runners-Up: Goodbye Deponia, Memoria, The Night of the Rabbit, The Raven: Legacy of a Master Thief

---
Next up: The moment you've all been waiting for – Best Adventure of 2013... the envelope, please!

Continued on the next page...

feature
Other articles you might enjoy